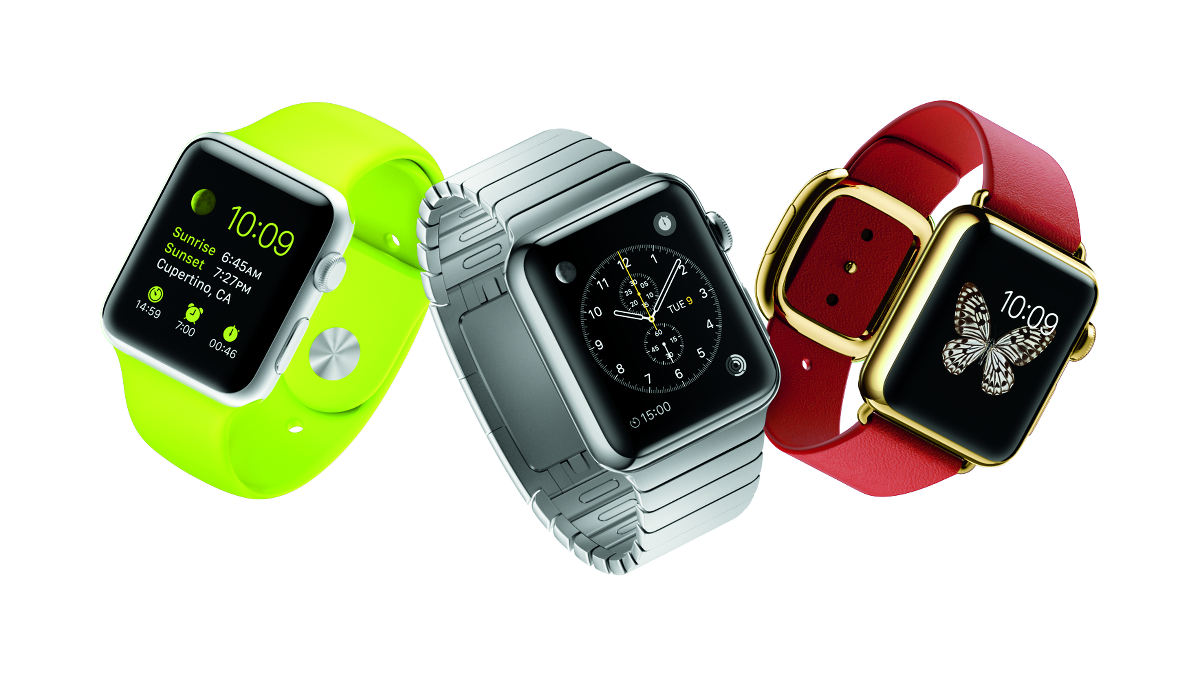 The Apple Watch will be priced from £299 when it goes on sale in the UK on 24 April, while the most expensive model will cost a staggering £13,500.
Pre-orders open for Apple's first wearable on 10 April and from that date, customers can look at the range of watches in Apple's retail stores. The Watch range will also be sold in the Selfridges department store and at a pop-up store in Dover Street Market, London.
The Sport model, which has an aluminium case and rubber strap, will cost £299 for the 38mm model and £339 for the 42mm version.
The regular Apple Watch, which has a polished stainless steel case and sapphire crystal screen, will cost between £479 and £949, depending on the case size and the strap the customer chooses.
Built in "limited quantities" and sold in "select retail stores only", the Apple Watch Edition, which features an 18-carat gold case, will start from £8,000, with the price rising for the larger case and depending on which strap is ordered.
Pricing and the launch date were revealed at Apple's Spring Forward event in California on 9 March, where CEO Tim Cook said: "Apple Watch begins a new chapter in the way we relate to technology and we think our customers are going to love it.
"We can't wait for people to start wearing Apple Watch to easily access information that matters, to interact with the world, and to live a better day by being more aware of their daily activity than ever before."