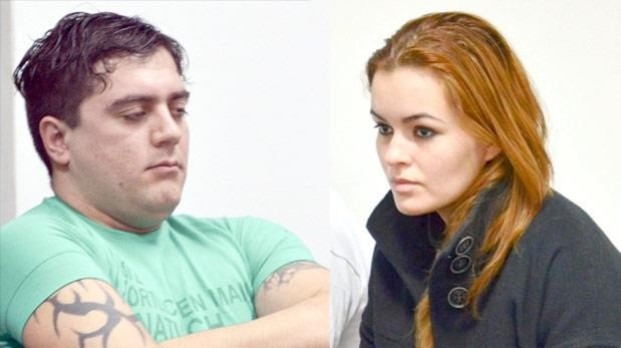 An Argentinian woman has revealed she is planning to marry the man convicted of killing her twin sister two years ago.
Edith Casas, 22, said she wants to marry Victor Cingolani, who is serving a 13-year sentence for murdering girlfriend Johana Casas, at the prison in which he is currently held.
Casas insists Cingolani had nothing to do with the killing of her model sister in August 2010, and has chosen to wed in the prison in the southern state of Santa Cruz to avoid a media circus.
Cingolani told Argentinian media: "I loved Johana, but I love Edith.
"I have a beautiful bride and I am going to marry her."
But Casas's mother, Marcelina del Carmen Orellana, said it was clear her daughter was "psychologically ill".
"We know this will be hard because she is an adult, but we will go to court to try to have her examined by a psychiatrist," she said.
"As far as we are concerned, she does not know what she is doing."
Casas, who says her fiancé "would not hurt a fly" has dismissed the claims from her mother, adding: "She cannot say I need a psychiatrist because I am fully aware of what I am doing."
A second man, Marcos Diaz, who was the boyfriend of Casas's murdered sister at the time of her death, was also convicted of her murder.
The 19-year-old's model's body was found in a field with two bullet wounds in July 2010. The exact circumstances of her death are still unknown.