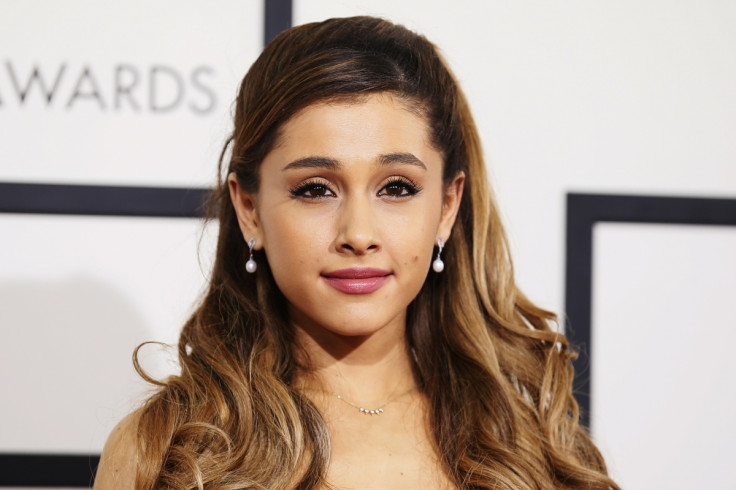 Ariana Grande and Big Sean's fans were shocked after reading an article claiming that the Nickelodeon star is pregnant.
The hoax story was posted on Huzlers, a website well known for publishing fake stories with sensational headlines.
The bogus report read: "Ariana Grande has reportedly tested positive on her pregnancy test earlier today. The 21 year old former Nickelodeon star is expected to have the baby June of 2015."
The story also carried a fake tweet from the Problems singer.
"Ariana Grande tweeted a picture of her pregnancy test which read positive earlier today. Ariana mentioned rapper Big Sean in the tweet as well with two kissy face emoji's, only leading us to conclude that Big Sean is the father of Ariana's baby. Big Sean has been rumored to be Ariana's lover for the past few weeks but now it is as clear as day there is something going on between the two."
The report went on: "Ariana then went on to delete the tweet, maybe she decided she didn't want too many people to know after all. Regardless, it's a little too late Ariana. We still haven't got a reaction from Big Sean yet, but we will be expecting one very soon. We can only imagine how many guys out there are jealous of Mr. Sean."
Twitter users were tricked by the fake news report and expressed their shock.
Grande and the 26-year-old rapper are taking things slow and have not officially confirmed their relationship.
She was recently questioned about her putative boyfriend on the Ryan Seacrest Radio Show.
"I mean, I guess, curiosity man, it'll kill you," Grande said. "I don't know what to say, Ryan. Why are you doing this to me?"
Then she added: "I'll tell you when we're not on the air. I trust you. I've known you a long time. I don't know about these millions of people listening in right now."