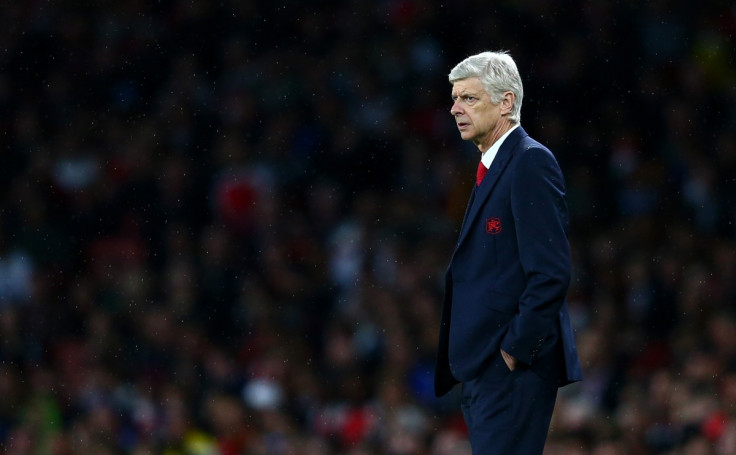 Arsene Wenger has slammed physio Raymond Verheijen following the Dutchman's accusations on the Frenchman's training methods that has led to a crisis on the injury front for Arsenal. The Gunners are without eight key players and Verheijen believes that Wenger's inability to assess fatigue among players leads to an accumulation of injuries.
The north London club lost Alex Oxlade-Chamberlain and Theo Walcott in an ignominious 3-0 loss to Sheffield Wednesday in the fourth round of the League Cup, adding to an already large contingent of missing players. However, Wenger insists that the injuries are incidental and not because of some training irregularities as insinuated by the physio.
"This guy looks like he knows absolutely everything. I am amazed that he knows more than all our physios and all our doctors," Wenger said, as quoted by ESPN."I trust my medical staff to do well and my coaching staff to do the fitness planning very well.
"I can only invite you one day to see what work is done behind [the scenes]. We have some players who are more injury-prone than others, but we are very well organised on that front."
The Gunners are currently second in the league table and have an important game coming up against Bayern Munich in the Champions League that can make or break their qualification to the knockout stages. Olivier Giroud is currently the only fit striker at the club, with Wenger set to give Joel Campbell or Alex Iwobi their first league start against Swansea City.
However, the Frenchman confirmed that he is worried by the number of injuries and will launch a full scale investigation into their nature and come up with a remedy in due course. "We have to analyse every single case and every single exercise, but also I think you have to not over-analyse when players are injured. When a player is injured, they are injured, this has always happened," he added.
"We have not too many muscular injuries but it is post-international games we get all these injuries and is it linked with that? I don't know. What I'm focused on tomorrow is to continue our run [in the Premier League]."