David Dein says Arsene Wenger deserves respect from the Arsenal fans, with the Frenchman's former colleague insisting he has worked miracles in his time at the club.
Wenger has been in charge in north London for over 16 years now, and though he has brought unprecedented success to the club, fans have become increasingly disillusioned as the side go a seventh season without a trophy.
Arsenal are currently sixth in the table, and sixth points behind bitter rivals Tottenham in fourth place. They are once again relying on other teams to collapse in the turn of the year to get into Champions League contention, but Dein insists that Wenger is the best man to lead the club forward.
"People underestimate Arsene, because he's done a phenomenal job there," he told the Mirror.
"He's transformed the club, off the pitch with the training ground and the stadium, and on it with the way Arsenal have played and being in the Champions League every year. That's not an easy task.
"Arsene has made average players into good players and good players into world-class players and he's done a phenomenal job for the club. Let's hope he can keep going.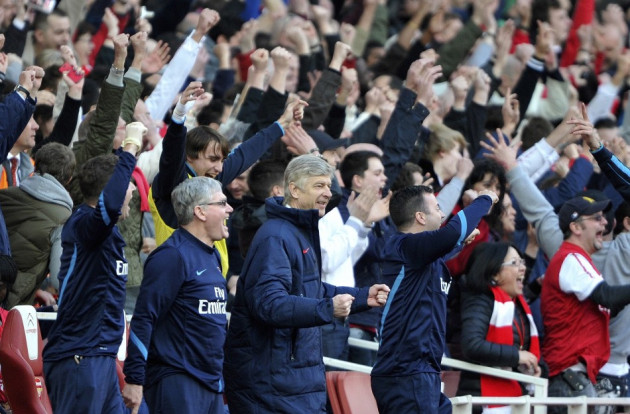 "It's about getting the right talent.
"Clearly as we've seen this season, Arsene knows where he needs to improve the squad and I'm sure he will - if he gets the opportunity or if the talent it there. It's not easy to find."
Dein admitted that for Wenger it would be an uphill battle to challenge the best in England, and Europe, but the former vice-chairman at Arsenal insisted that the constraints at the club have made the manager a miracle worker.
"Historically, Arsene has delivered phenomenal success for the club and on a very tight budget," he explained. "I always used to call him the miracle-worker. He waved his magic wand and he delivered.
"But the fans understandably want success today.
"I'm very close to Arsene and I hope he has a successful season. It's getting tougher and tougher because the competition is getting stronger and stronger."