Arsene Wenger believes that Steve Bould is capable of becoming a manager at Arsenal in the future, but the Frenchman believes that he will only really be tested when he moves into the senior role for the first time.
Bould has so far been praised by numerous members of the Gunners' squad for his abilities, as he concentrated on improving particular parts of the side including their defensive line-up.
And as Arsenal come off a confidence-boosting 6-1 win over Southampton, Wenger believes that Bould is one of many who at least has the potential to take the top job at Arsenal.
"All the players I had of that generation can be managers," he told the Daily Mirror. "That's not down to me to choose that, but why not?
"You see people when they have to make the decisions. I have seen many strong personalities before and once you feel under pressure to make the decisions, you discover always the real personality of people - when they have the job.
"But of course, one day, why not? I think he has the qualities."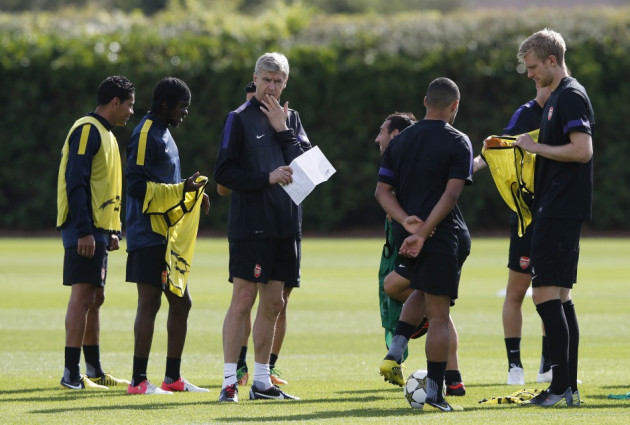 The work that Bould has done with Arsenal has been plain for all to see, but Wenger insists that what the 49 year old has achieved has been the result of a collective system that has been in place in north London for a long time.
"We've not changed anything this season," he explained. "I build the training sessions and it will remain like that - I've been coaching for 30 years, so I am not going to change things because Steve Bould arrived in August. But he does a great job.
"At the end of the day, it's important that we have a style of play and people are convinced of that style of play - coaches and players.
"I have chosen Steve because I think he will add something to our team, but the basis on our work - it's well integrated by everybody at the club. That's why I choose as well people who have worked with us before and are convinced by what we do."