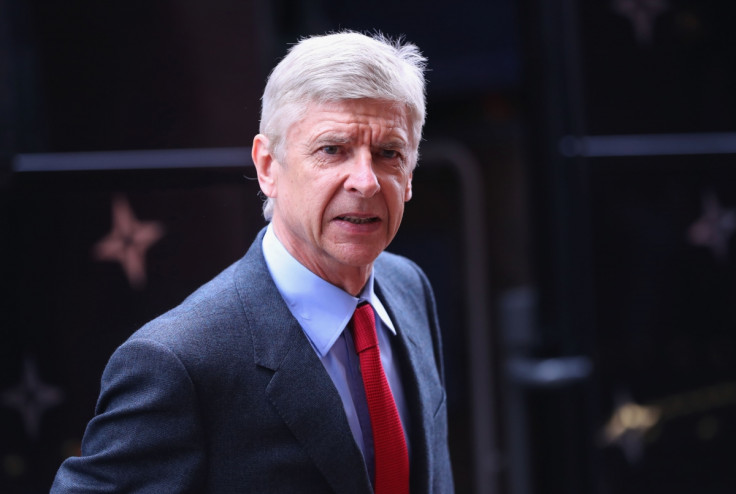 Arsene Wenger has revealed that he would not sacrifice his team playing entertaining football to win trophies at Arsenal, something other big clubs like Manchester United and Liverpool also adhere to. The manager has often been criticised for being gung-ho in his attitude in big games but the Frenchman believes it is an obligation for top clubs to treat their fans to entertaining football.
Arsenal finished the season in second spot, their best-ever finish in over 11 years under Wenger but it was a chance lost according to fans, who saw underdogs Leicester City lift the title in an incredible season on all accounts. The Gunners were top of the league in January but fell away in the second half of the season as the injury count increased and they failed to put the ball into the back of the net.
The Gunners have started early in the transfer window, with Granit Xhaka's move to the Emirates on the verge of completion. The Borussia Monchengladbach midfielder will add some steel to the Gunners' midfield, something they have missed this season in the absence of Francis Coquelin through injury. However, Wenger insists that they will continue in the way football should be played and try to win the title that has eluded them for over 12 years.
"I always think that the respect for the fans comes when you have the desire as a coach to give them something on a Saturday afternoon that makes them happy. I believe that fans should always be able to wake up on a Saturday morning and their first thought should be 'yes, my team is playing today, it could be great'," Wenger told Arsenal Magazine.
"Unfortunately we do not always manage to give them that, but at the least we should have the desire to do that. I also believe that the positive idea of a football club is to have a desire for style. If big clubs don't have that, then I think something is missing. Throughout the history of the game, the big club sides and the big national teams always had that desire.
"Whether it is Brazil, or the big teams like Barcelona and Real Madrid. And I think Arsenal has a positive reputation on that front. The big English teams – Liverpool, Man United and so on – always had that as well. It is basically an obligation for you as a coach."