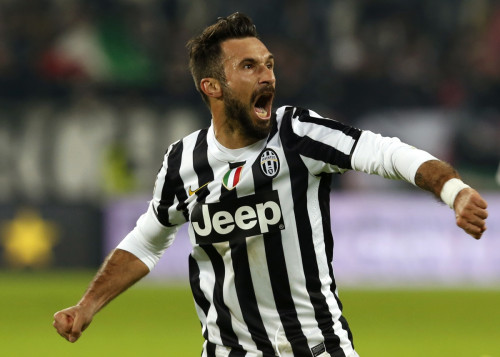 Arsenal manager Arsene Wenger has denied the club are interested in signing Juventus striker Mirko Vucinic to calm their attacking problems.
Santi Cazorla scored twice to help the Gunners remains top of the Premier league after beating Fulham but with Theo Walcott out until the end of the season and Nicklas Bendtner absent until February the club are in desperate need of further forward resources.
Wenger is understood to be seeking a short-term solution to those attacking problems and with Vucinic having made just four starts for Juve this season, the Montenegro international is likely to be available for a loan deal.
But the Arsenal boss has denied any such deal might be in the offing, seemingly pilling more uncertainty over the club's desire to add to their squad.
"We are looking at potential possibilities for us to get someone in, but we are not especially in for Vucinic," Wenger said. "Some people have visual capacities that I don't have.
"We are not on any special case. I would love to announce something that would excite you and me, but I don't have the possibility to do it."
Should Arsenal ramp up their interest during the final two weeks of the January transfer window, Juventus, the Serie A champions, would likely be receptive to an loan bid after director general Beppe Marota admitted Vucinic would be allowed to leave.
"We have always said that the players decide their own fate," he told Sky Sport Italia. "If one of them were to come to us and say: 'I want to leave because I'm not getting enough chances,' we would try to grant their request.
"Obviously that would depend on there being offers for them because, if the offers aren't there, you can't grant their wish."
Lukas Podolski's return from injury does give Arsenal reason to trust their current squad with spearheading the pursuit of the Premier League title, a race in which they lead City by just a single point.
Wenger said of the German: "He can [play up front] as well, because if he is in front of goal and you give him one chance, you score with him. He doesn't hit it in the stand."