Everton manager David Moyes has warned Arsenal and Chelsea against pursuing Belgium midfielder Marouane Fellaini. The 49 year old Toffees boss insisted the London clubs would have to pay full value for his star if they wanted to sign him.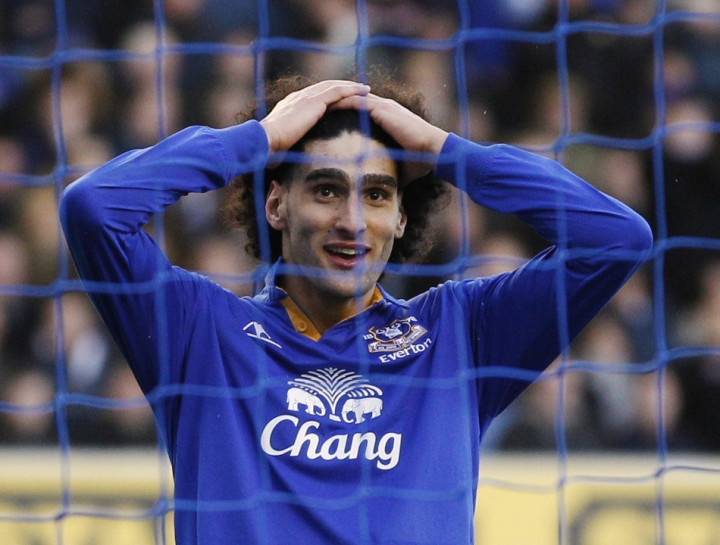 "They know where Felli [Fellaini] is, they know where to come and watch him. They know as well that it will be a big price if they are interested," the Scot explained, adding, "I'm not in the mood to keep the fight going all the time, because I've lost a few players now, but the ones we've lost - they've paid for. I think we've got to the stage at Everton where I say, 'Look, we've lost some really good players but I don't think it's stopped us from progressing the team."
The Gunners and the Blues are believed to want the 24 year old international to add options to and enhance the solidity of their respective midfields. Arsene Wenger has been criticised for not replacing Cameroon international Alex Song, who left for Catalan club Barcelona in the summer, and Roberto Di Matteo will need to plan for life beyond veteran England midfielder Frank Lampard, who is 34 and likely to leave Stamford Bridge at the end of the season.
The European champions do have youngsters Ramires and John Obi Mikel but the latter looked suspect in the weekend's league clash against Liverpool and the former, as solid a player as he may be, needs rest and rotation to keep him fresh.
Meanwhile, Moyes' men have had an excellent start to the new Premier League season and occupy fourth, the final Champions League position, ahead of Arsenal, Tottenham, Liverpool and Newcastle United. Fellaini has played an important role so far this campaign, with six goals and three assists in 10 league starts.
The Belgian has been at Goodison Park for four years now and was previously quoted as hinting he wanted a new challenge, only to retract the comments at a later date. Moyes will be eager to hold on to his star for at least this season, as he bids for a first ever appearance in the Champions League.