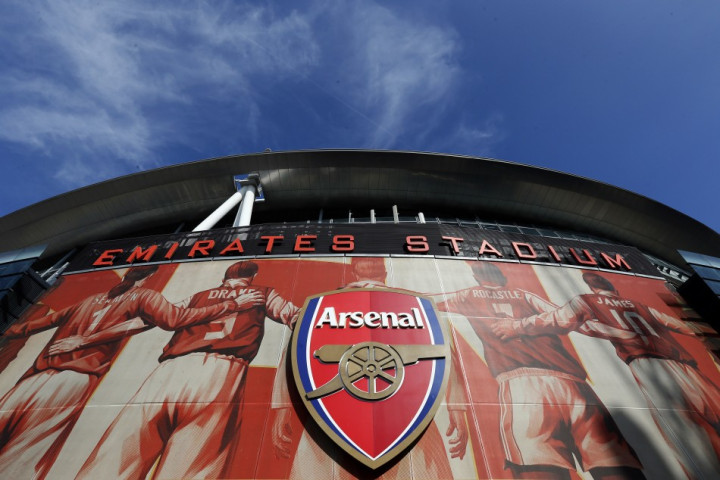 Arsenal FC have moved to clarify details of their contract with Emirates amid worries that the deal contained an anti-Jewish clause inserted by the airline.
The Premier League giants were facing pressure to reveal if the £150m stadium naming deal had a "conflicting persons" clause in it. Questions were raised after it emerged that there was such a clause - regarded by critics as anti-Semitic - in another sponsorship deal between Emirates and Transport for London.
Arsenal were criticised for initially refusing to say if their five-year contract contained the same clause which had been accused of banning Israeli companies.
But now the club have bowed to calls for clarity by stating there is no "conflicting persons" clause in their own deal with Emirates.
A club spokesman told IBTimes UK: "As we said previously we don't publicly discuss our contracts. However, as publicly stated by our partner we can confirm our contract does not restrict us in the manner described."
Politician Andrew Dismore, had sought answers on the issue from Arsenal's chief executive, Ivan Gazidis.
The Labour London Assembly member said the intial response from the Emirates Stadium in Holloway raised fresh questions and he called on the club to make public its contract with Emirates.
Dismore told IBTimes UK: "I'm glad to hear Arsenal FC have confirmed this illegal clause is not in their contract with Emirates.
"No doubt they will be publishing the contract in the interests of transparency in due course.
"Whilst they have confirmed their is no anti-israel clause, they have not confirmed whether a gagging order exists in speaking out against actions of the government of the UAE or its royal family and I would welcome confirmation of this.
"I urge all organisations sponsored by Emirates to disclose whether this clause is in their contracts and if it is, renegotiate their contracts immediately."
Emirates pay £30m a year to Arsenal in sponsorship. The club hailed the Emirati airline as the "perfect partner" last year.
Controversy erupted this week when it emerged that the airline's sponsored cable car in London's Docklands contained a suspected anti-Jewish clause in the deal with Transport for London.
The Board of Deputies of British Jews condemned the clause.
"The clause dealing with 'conflicting persons' was effectively aimed solely at Israel, and will cause the Jewish community considerable concern," said vice-president Jonathan Arkush.