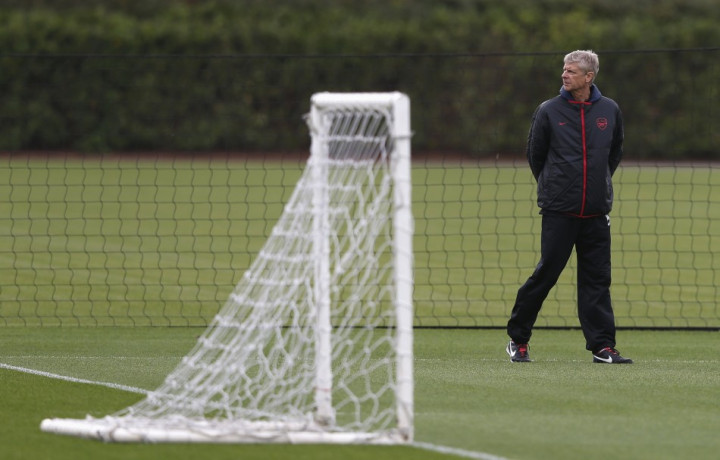 Arsene Wenger has banned his players from shaking hands until further notice. The Frenchman is battling an outbreak of flu among his players.
It is believed that England winger Theo Walcott may have introduced the virus into the Gunners' squad after returning from international duty early because he was unwell. In addition to Walcott, Belgian centre back Thomas Vermaelen and young midfielder Francis Coquelin have also been ill, although both players have now recovered.
The infected players were joined by members of the support staff, and a concerned Wenger has introduced emergency medical protocols to contain the virus. This includes asking for the training ground to be disinfected and dressing rooms cleaned. However, his concern over handshakes is what really stands out.
"We have improved the level of hygiene in the dressing room, we clean everything. It is funny, but shaking hands is one of the biggest things to spread virus. I shake hands with everybody, but we are advised not to do it when there is a high level of risk. At the moment it has passed and is not a high level. A few have it, but it is not (necessarily) the case that they got it here," Wenger said.
"It is a good excuse not to shake hands before the game. If you shake hands the viruses go around the league," he added.
Germany international Per Mertesacker was also unavailable, for the game against Olympiacos, due to the illness. However, the tall centre back should be fit enough to play West Ham, which will be a boost for the Gunners' ability to defend the serious aerial threat the Hammers' on-loan Andy Carroll poses.
"It was always intense. It is a concentration challenge. You can have a virtual domination and lose the game. West Ham are well balanced, a good mixture between direct and technical play. He is a good manager because he lasts," Wenger said about Hammers' manager Sam Allardyce, adding, "Our relationship is all right. I respect everybody, even if I don't look like I do."
Arsenal travel to Upton Park to play newly promoted West Ham. The Gunners find themselves in the odd position of trailing West Ham in the league table. Wenger's side has nine points from the first six games and is in eighth place, while their hosts have two more points and sit in seventh.