Former Arsenal striker Robin van Persie insists he will not let a possibly hostile reception from the Emirates worry him, when he takes to the field as a Manchester United player on Sunday afternoon.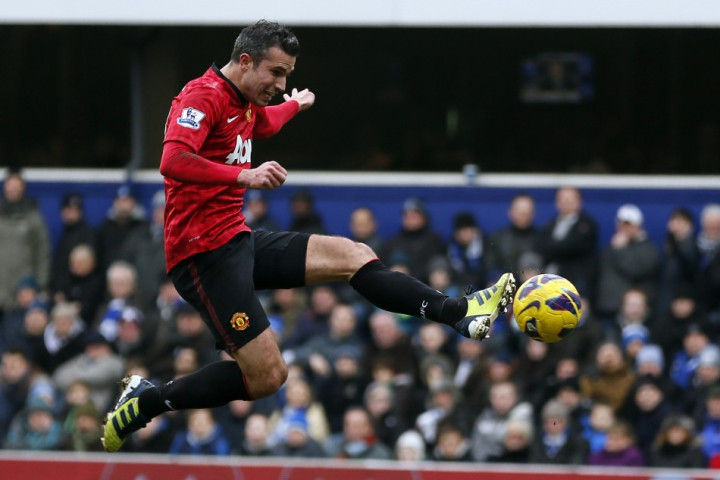 The 29-year-old Dutch international was a fan favourite in north London before shifting to Old Trafford in the summer. And he returns to his old haunting grounds as a Premier League champion, a something he never came close to achieving in his time with Arsene Wenger.
"I don't expect anything less than a lively atmosphere - but it doesn't hurt. I have always respected the Arsenal fans and always will. They love their club so I understand their feelings. Players, staff, managers and even directors come and go, but fans will always stick with their team," van Persie explained.
"I am looking forward to playing at the Emirates again. I have good memories there. And it will be good to see my old colleagues, staff and friends again," the forward concluded.
The former Feyenoord Rotterdam player has continued his remarkable goal scoring form from last season, when he struck 30 times in the league, adding nine assists to that tally. This year, he has 24 goals from 34 games with eight assists and his contribution has been hailed as the crucial difference between United and last year's champions, Manchester City.
Wenger, RVP and a Woman at 39
Meanwhile, Wenger caused a bit of a commotion earlier this week, when he referred to van Persie as a childless woman of 39.
"He's an honest guy, Robin. He got to 29 and thought, "Can we win the Championship here or do I have more chances somewhere else?" There's a kind of timescale like for a woman who has no baby at 39. She starts to think, "I have not much time left"," the Frenchman explained.
Arsenal and Manchester United kick-off at 4pm BST. Click here to find out how to watch the match live in the UK.