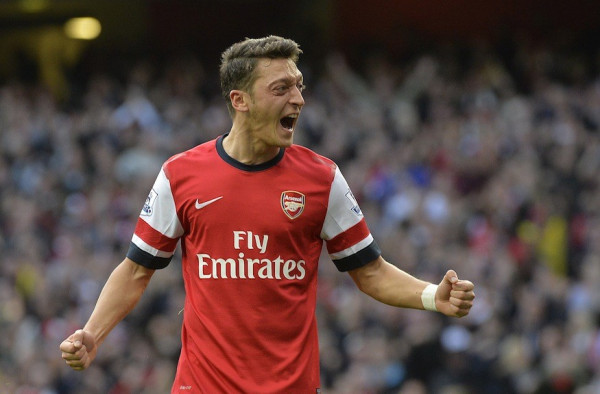 Jurgen Klopp says he's well aware of the threat which Mesut Ozil will pose for Arsenal against Borussia Dortmund on Tuesday night when the sides face one another in the Champions League group stages.
Dortmund have arrived in London ahead of the tough match and with the Gunners flying high in the Premier League table and having beaten Rafa Benitez's newly invigorated Napoli side it will certainly be a difficult game for last year's Champions League finalists.
Part of the key to Arsenal's success this season has been the big-money purchase of former Real Madrid man Ozil and the midfielder has been credited with fitting into the squad at a wildly successful rate.
And Klopp insists he's well aware that the Germany international will be the one to stop when his Dortmund team look to notch their second win on the board in the group stages.
"He's really one of the best players in the world and you've seen it now in the Premier League," Klopp told the Sun. "If somebody had asked me a few weeks or months ago which player would be perfect for Arsenal, I would have said Mesut Ozil - because he is an Arsene Wenger player.
"His tactical ability for offensive football is perfect and that's what Arsene wants.
"He wants smooth players, good technicians, fast. And Ozil is both. He's perfect with his technique and speed."
Klopp went so far as to claim that he believes this Arsenal side have what it takes to be Premier League champions, insisting that they have a better side than the likes of the Manchester teams and Chelsea.
He explained: "The new players, together with the experience of the two last seasons, can make them champions. This year you saw some teams in England change their manager and many players - Chelsea, Manchester United and City have new coaches.
"Arsenal have the better team and the same manager, so for me they are the favourites in the Premier League.
"And of course the favourites in the Premier League are a favourite in the Champions League, too."