Theo Walcott's future at Arsenal continues to be unresolved, with the England international refusing to comment after the weekend win over Newcastle United. The 23 year old former Southampton youngster was in explosive form on Saturday, scoring a hat-trick to lead the Gunners to a fourth straight Premier League victory.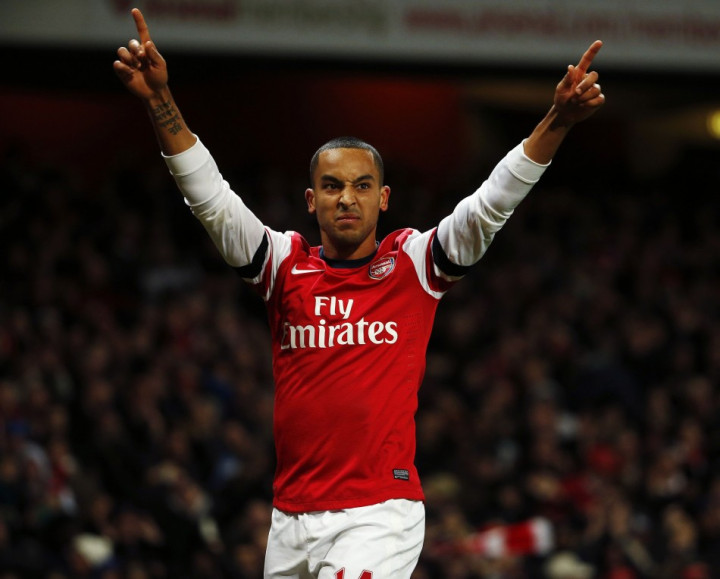 Arsene Wenger's side registered an emphatic 7-3 win over the Magpies, with French striker Olivier Giroud scoring a brace off the bench. Walcott's national team mate, Alex Oxlade-Chamberlain and German international Lukas Podolski completed the scoring. The win moves Arsenal into fifth place.
Senegal striker Demba Ba scored a brace for Newcastle, taking his personal tally for the season to 13. However, his strikes, with that of Frenchman Sylvain Marveaux, proved too little and the St James' Park club stays 15th in the Premier League.
"I will continue to play my football. Talks are ongoing and I'm sure something will be sorted soon," Walcott told BBC Sport after the match, adding, "I've been saying for the past few weeks that I want to play up front and I am showing the manager what I can do. I believe I will be a striker and it is about taking the opportunity when I get it."
The winger/striker is in the final year of his contract at the Emirates and is believed to have rejected a contract extension for want of assurances he will be given a striker's role. There are also reports, from Goal.com, for example, suggesting a financial aspect to negotiations; Walcott is reportedly looking for a contract worth £100,000 per week.
However, Walcott has also been quoted as insisting his desire to play as a striker trumps any financial motive.
"I've been judged, with people saying it's all about money. It's never been that with me. Playing up front is important. It's one of the main factors for me," he explained to BBC Sport earlier, adding, "I signed as a striker."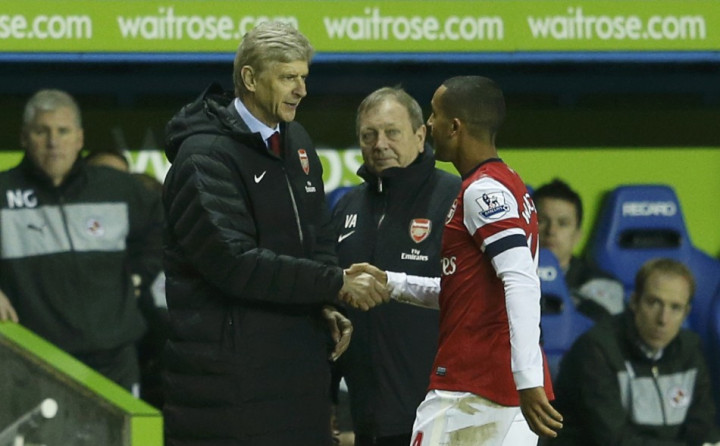 In any case, after Saturday's display, Wenger must surely be convinced. Walcott now has 11 goals for the club this season, from 19 appearances. And the hat-trick against Newcastle was his second of the season; his first was in the equally remarkable 7-5 win over Reading in the Capital One Cup.
There are a number of rumours linking the north London club with expensive strikers - Adrian Lopez of Atletico Madrid and David Villa of Barcelona, for example. However, Walcott, on this form, is a far cheaper and more sensible option... even at £100,000 per week. And that is something Wenger is probably knows.
Wenger on Walcott
Meanwhile, Wenger has moved to praise his star forward after the Newcastle game. The long-serving Frenchman stressed on Walcott's "love" for the club and also the improvements in his game over the recent weeks.
"You know, the intensity of my desire [to extend his contract] is exactly the same as it was before the game. My desire is to extend his contract, he belongs here and hopefully we can do it. I think he loves the club and the club loves him, and the reciprocity in love is the most difficult to find," he explained to the club's Web site, adding, "I believe he is a good finisher that he has learned a lot because he is an intelligent player. And because he is intelligent, he will continue to improve."