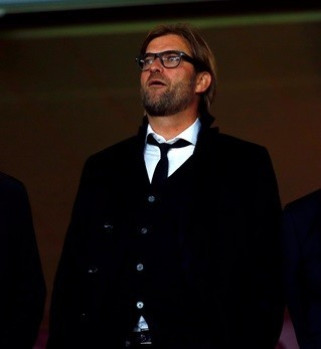 Borussia Dortmund manager Jurgen Klopp has revealed that he has great respect for Arsene Wenger ahead of their crucial tie against Arsenal in the group stages of the Champions League.
The 46-year-old German has taken his side to two consecutive Bundesliga in 2010/11 and 2011/12 over title rivals Bayern Munich but faltered last year where the Bavarians came up on top. He also led his side to the Champions League final last season where they fell short against familiar opposition in Bayern but the Dortmund man is not willing to give up without a fight this year.
Dortmund are currently second in the group after 11 games, having acquired 28 points to Bayern's 29 and are looking a much better team to the one that finished 25 points behind the league leaders last time around. A win against Arsenal will pretty much seal their qualification into the knockout stages having beaten the Gunners at the Emirates in their last group game. However, Klopp will harbour no disregard for the Frenchman whatever the result and insists that he grew up admiring the football that Arsenal have played over the years, though they have major differences in the way they play.
"He likes having the ball, playing football, passes ... it's like an orchestra. But it's a silent song, yeah? I like heavy metal. For me, he is Sir Arsène Wenger, he is really something, I love him. But I'm this guy, with high fives. I always want it loud," Klopp said.
"It is not serenity football, it is fighting football - that is what I like. What we call in German - English [football] ... rainy day, heavy pitch, everybody is dirty in the face and they go home and can't play football for the next four weeks. This is Borussia.
"When I watch Arsenal in the last 10 years, it is nearly perfect football, but we all know they didn't win a title. In Britain they say that they like Arsenal but they have to win something. Who wins the title? Chelsea, but with different football, I would say. This is the philosophy of Arsène Wenger. I love this but I cannot coach this because I am a different guy. You think many things are similar? I hope so in some moments, but there are big differences, too," he concluded.