Paris St Germain and Sweden striker Zlatan Ibrahimovic claims he was close to joining Arsenal back in 2000 but decided against the move, as he was not impressed by Arsene Wenger's attitude.
The player, who was 20 then and playing for native side Malmo, visited London to meet Wenger and discuss a potential transfer to the Gunners in the next transfer window. However, Ibrahimovic did not feel wanted at Arsenal and that prompted him to turn down the chance to join the club.
"I went out to Arsenal's training facility near St Albans. The really awesome thing was that I was going to meet Arsene Wenger. I felt like a little boy when we stepped into his office. I shivered a bit under Wenger's gaze. It was like he was trying to see through me, or size me up. He's a man who draws up psychological profiles of his players - are they emotionally stable? That sort of stuff," Ibrahimovic explains in his newly published autobiography, I Am Zlatan Ibrahimovic.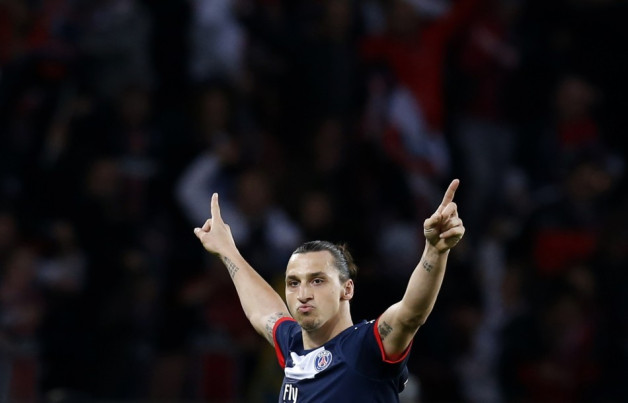 "He is thorough, like all great coaches, and I didn't say much at first. I just sat in silence and was bashful, but after a while I lost my patience. Something about Wenger set me off. He would leap up every so often to check who was outside his window. It seemed as if he wanted to keep an eye on everything, and he kept going on about one thing all the time," the 32-year-old stressed.
The striker also hailed Jose Mourinho, whom he worked with while at Inter Milan, and criticised Bayern Munich boss Pep Guardiola, who was his manager at Barcelona.
"Jose Mourinho is a big star. That guy says whatever he wants. I like him. He's the leader of his army. But he cares, too. He would text me all the time at Inter, wondering how I was doing. Mourinho would become a guy I was basically willing to die for," the PSG star said.
"He's the exact opposite of Pep Guardiola. If Mourinho lights up a room, Guardiola draws the curtains. I guessed that Guardiola was trying to match up to him. He [Guardiola] was a brick wall. I didn't see any signs of life from him, and every hour with the club I wished I could be out of there," he added.