Premier League Issue Social Media Guidelines
FA say that social media guidelines must be adhered to, but argue Twitter creates good dialogue on the whole
The Premier League have introduced specific guidelines over how footballers should use social media, in the wake of Emmanuel Frimpong being charged for referring to a Tottenham fan in a derogatory manner.
Frimpong will answer to the FA after reacting to a Spurs supporter who claimed he had been to Church and prayed that the midfielder would break his arms and legs.
In an immediate emotional response, Frimpong referred to the fan as a 'yid', a derogatory term used against Jewish people.
The event has led to a massive debate about whether the word is offensive, with Arsene Wenger coming in to defend the Arsenal man, telling reporters: "We did what we had to do. You cannot forbid it (tweeting) because that is a restriction of freedom of speech.
"The problem is when people tweet straight away and it is a little bit of an emotional reaction.
"You still have to master your response and try to be correct. We have to accept what will happen."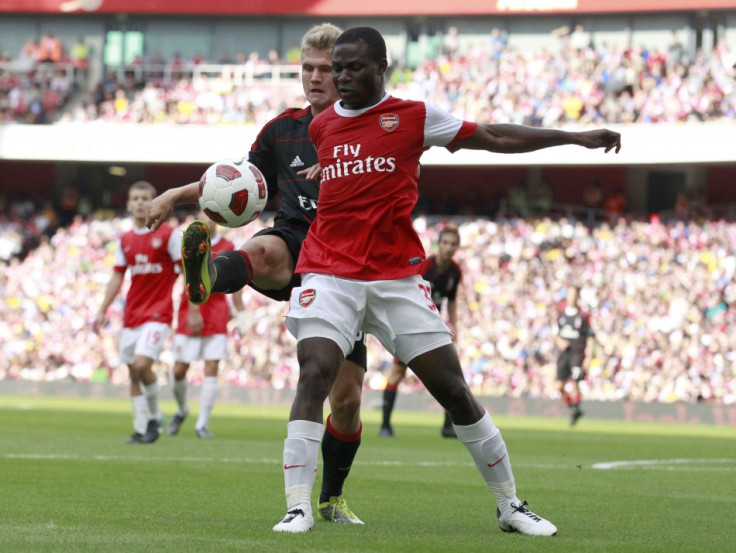 The Premier League, meanwhile, have made the argument that while social media outlets like Twitter are a good thing, they insist that players need to better understand the public sphere that their comments are going into.
"Social media is doing a good job of allowing fans to feel closer to the players," Premier League chief executive Richard Scudamore said.
"Clearly it isn't the same as texting your best mate or talking to someone."
The guidelines will offer information for footballers on how to speak about their teams, as well as the advertising side, with advice over how to endorse products and not conflict brands with their clubs or the Premier League. They also outline what disciplinary measures will be taken if the guidelines are broken.
One big issue that footballers have faced in social media is online abuse. But Scudamore believes that the problem is often blown out of proportion, and on the whole applications such as Facebook and websites can be very useful for creating direct dialogue between footballers and fans.
"There is a more human side now to some of the players and the public can communicate more directly with them," he explained.
"Sometimes there can be abusive comments, but generally the internet, online chat rooms, and the way people are communicating, is healthy."
© Copyright IBTimes 2023. All rights reserved.