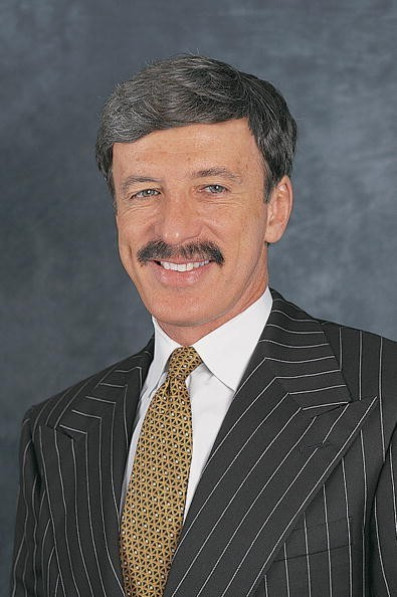 Arsenal's majority stakeholder Stan Kroenke has urged Arsene Wenger to sign a new contract and take the Gunners back to winning ways.
The Frenchman has been under immense pressure from fans and media alike for his inability to lead the Gunners to a trophy for more than eight years. The 63-year-old has previously revealed that he will assess his performance at the end of this season and will prolong his continuity at North London if he feels that he has done enough to warrant a stay.
However, Kroenke believes that Wenger's inability to keep Arsenal at the desired level over the past few years should not come in the way of him extending his legacy with the club. The American businessman insists that Wenger's passion for Arsenal is unrelenting and that the club can only get better if he is there to guide them through the phase. The Gunners have started this season on a high note, winning eight games on the bounce following their 3-1 defeat at the hands of Aston Villa on the opening day of the season.
"There's no one I feel more strongly about and I think he is doing a great job. We have been very supportive, we have never wavered, we are proud of him, proud of the club, the way the club is run and how it holds itself out to the world. Arsène is his own man, he will make up his own mind," said Kroenke.
"There is a lot of pressure in the job, he has handled it very well but at some point we all make up our minds whether we continue in our careers," he mused.
"I don't want to say something about Arsène that is not the way he feels but, to me, I think he seems to love what he does. I had my son and a bunch of his friends at the training ground. A couple of them are NBA players. We were standing out in the rain watching. It rained like hell. This was going on for several hours. I was getting worried about players getting hit by lightning and Arsène was out in the middle of it. He's out there coaching every day. You've got to love that or you can't do it. That's a passion," Kroenke concluded with an anecdote.