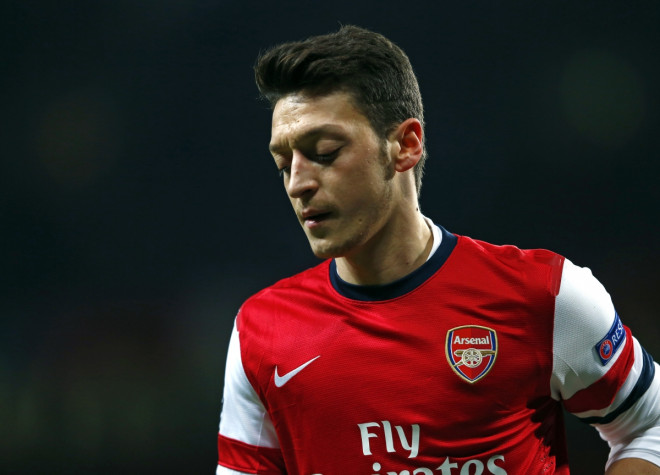 Mesut Ozil has revealed that he suffered a muscle injury in the second minute of the Champions League game against Bayern Munich, but opted to keep playing until half-time.
The 25-year-old playmaker was heavily criticised during the game by some pundits for his poor performance, with commentators suggesting that Arsene Wenger substituted him with Tomas Rosicky as a punishment for an insipid display.
However, Wenger himself confirmed after the game that the German playmaker had suffered an hamstring injury, with some reports claiming that Ozil will miss up to six weeks.
The German international has not confirmed the extension of the injury but in his official Facebook account he said that he will return to action stronger.
"Dear friends, now it's clear: during the Champions League match against Bayern Munich I suffered a muscle injury in the second minute. I tried to give my best and played until the end of the first half. Rest assured that I'll be back even stronger!" Ozil said.
Meanwhile, manager Wenger claimed that is still unsure how long he will be out of action.
"He's out. I don't know for how long. There are scans going on," Wenger said.
The former Real Madrid playmaker will definitely miss Sunday's north London derby against Tottenham, joining an long injury list which already includes Aaron Ramsey, Kieran Gibbs, Jack Wilshere, Theo Walcott and Abou Diaby.
The Daily Mail reports this Thursday that he could be out for another four to six weeks. In that case he will also miss the Premier League games against Chelsea and Manchester City, crucial to Arsenal's title chase.
Meanwhile, his participation in the FA Cup semi-final against Wigan in 12 April is also uncertain.