Thomas Vermaelen believes that Olivier Giroud is showing exceptional talent in his first month for Arsenal, and though the striker is yet to score, his teammate is confident he will get the goals in soon.
Giroud was brought in alongside Lukas Podolski early on in the transfer window, and though both denied they were replacements for then-Gunner Robin van Persie, the pair have now accepted their fate to bring the vast majority of the goals to the club this season.
While Podolski has been able to break his goal duck quite quickly, and fellow attacking signing Santi Cazorla has shown his worth to the club on numerous occasions, Giroud appears to be taking a little longer to settle in, though he is getting chances whenever he's on the pitch for Arsenal.
And Vermaelen believes that the 25 year old will get that finishing touch, with all the other pieces already in place in his performances.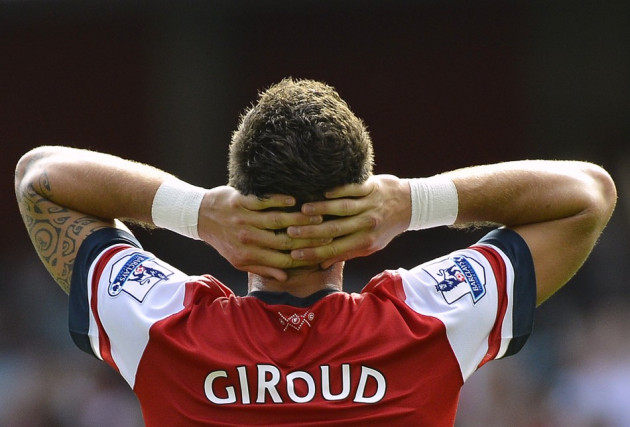 "He won a lot of duels in those matches, and it's a vital quality when you're away from home - if we don't see a solution, we can sometimes play a longer ball to him in the knowledge that he works hard and is strong in the air," he told the Arsenal website.
"He's made some good runs and has been a bit unfortunate not to score so far, but he's got into the positions so I'm not worried about him at all. The goals will come."
For Arsenal, this season brings yet another campaign in which the club are fighting hard to finally end their trophyless run.
And though they've had to go through yet more adjustments over the summer, losing two influential players, Vermaelen believes that the Gunners have quickly gelled in time to avoid another disastrous start to the season.
"I think you can see, particularly from the away games at Stoke and Liverpool, that the whole team - not just the defence, but every area - is working really hard at shape and organisation," he explained.
"It's one of the main aspects of football, and we've been putting a lot of effort into getting it right."