Alex Oxlade-Chamberlain says it was an easy decision to make the move to Arsenal amidst interest from other big clubs in the Premier League, with the winger revealing that Wenger's style of football and youth policy, along with Thierry Henry, made him dream of playing at the Emirates.
Chamberlain made the move from Southampton to the Gunners in 2011, as his former side was promoted to the Championship.
Arsenal gave the youngster a shot on the big stage almost immediately, and since he has become an integral part of the squad and as a result, has had his chance to shine for England as well.
The move to a massive Premier League club would no doubt have put pressure on Chamberlain, but he insists that he was always grounded as interest surrounded him from a host of sides.
"It was a bit surprising at first, because I used to watch all these clubs on Match of the Day every week and dream of coming to a massive club like Arsenal," he told the latest issue of Sport magazine.
"But my parents never let me get carried away, and at the same time I had a lot of respect for my teammates at Southampton."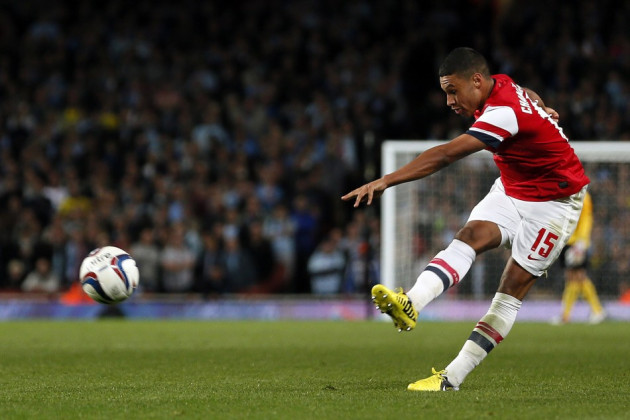 Interest from Manchester United was high as well as Arsenal, but Chamberlain says the choice was easy over where to go when the 2011 summer came around.
"I always favoured Arsenal," he explained. "It's a massive club and I've loved the way they've played football and brought young players through.
"When I was younger, I used to go and watch Southampton versus Arsenal when they came to the club, and loved watching Thierry Henry.
"I went to the Emirates a few times, too, and the atmosphere was just unbelievable. So it wasn't a hard decision for me."
For Arsenal, seven seasons have gone by without a trophy now, and the club will be aiming to use Chamberlain to build a young squad capable of ending that run in this campaign.
And with three wins in five matches under their belt, the side will be hoping to keep their good form going as players return from the international break next week.