Arsenal defender target Adil Rami claims he is ready to move to a "big club in Europe". The Valencia centre-back has lost his place in the French national team and believes a move abroad could be the key to regaining his position ahead of the 2014 FIFA World Cup in Brazil.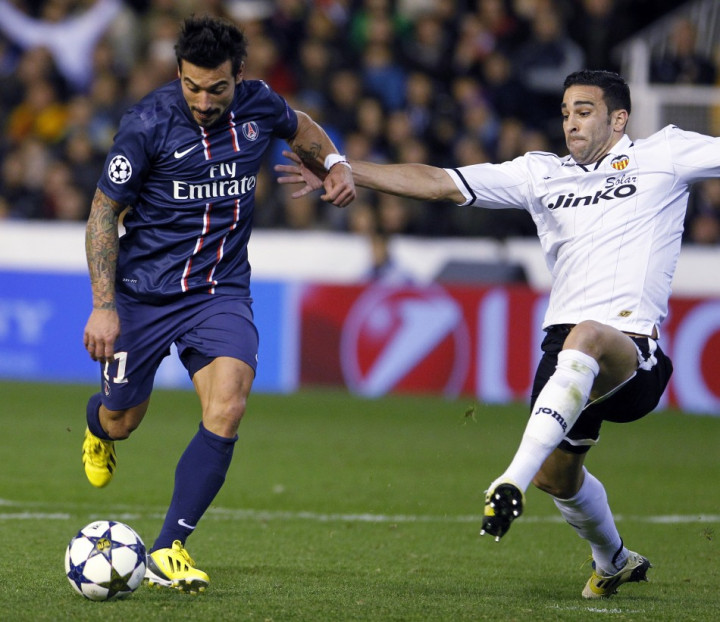 The 27-year-old has also been linked with Russian club Anzhi Makhachkala but ruled out the move, after confirming contact from the side. He also admitted he might remain at the Mestalla, if no other options are open.
"I'm not going to Anzhi Makhachkala, even though I had a good proposition from this team. I have not had my last word on the France team and I will consider this factor when choosing my future. England? Maybe. I need to be at a big club in Europe," he told French newspaper La Parisien.
The Frenchman transferred to the Spanish side in 2011, for approximately £5m, and has had a good season with the club. He has made 35 appearances in all competitions and scored twice. That form has linked him with a move to join compatriot Laurent Koscielny at the Emirates.
Arsenal are believed to be scouting for defensive reinforcements in the summer and have already been linked with Swansea City captain Ashley Williams and Olympique Marseille centre-back Nicolas N'Koulou. It should also be noted Koscielny has been linked with a summer move as well, with reports suggesting the Frenchman is interesting Bayern Munich.
Wenger on Foreign Players
Meanwhile, Wenger has disagreed with former Manchester United defender Gary Neville, who claims the number of foreign players in the Premier League has a detrimental effect on the development of young English players.
"What Gary Neville is saying, I'm not completely convinced by it because you can turn it the other way around as well. For young, English players to have the privilege to play in training every day with world-class players gives you an opportunity to improve much quicker than a guy who's isolated in the middle of Africa and has nobody to compare to," the long-serving Arsenal boss explained.