Arsenal are planning an approach for £5m Leicester City winger Anthony Knockaert in January, according to the Metro. It appears Arsene Wenger is finally ready to give England international Theo Walcott an extended run as a central striker and shifting the former Southampton youngster to the centre opens a position on the right wing.
Knockaert, a France U21 international, has made 24 appearances for Nigel Pearson's side this season and his four goals and three assists have played their part in keeping Leicester in the hunt for Premier League football next season; the club lies fifth with 38 points, one ahead of Millwall and Watford in the race for the final play-off berth.
The youngster, who joined the King Power Stadium club from French Ligue 2 side Guigamp in the summer, has also attracted interest from Fulham and Sunderland. A three-way tug of war for his signature seems likely.
However, Wenger may think twice about a move - Knockaert was arrested early this month, following an unspecified public order incident. He was later released on police bail. And if this is an indication of possible disciplinary problems in the future, the youngster would not have impressed his senior compatriot. Wenger may have discarded a move for Yann M'Vila, a Rennes midfielder, in the summer, after news he was arrested for assaulting a 17 year old boy.
Pearson, meanwhile, has been quick to rubbish rumours of Knockaert leaving. The former Newcastle United and England U21 caretaker manager said his winger was "unavailable". Leicester may be well placed in the Championship but a run of four games without a win could derail Premier League ambitions very quickly.
The Gunners, meanwhile, have been strongly linked with a mid-season move for another Championship star winger - Wilfried Zaha of Crystal Palace. And Wenger could also opt to recall Japanese winger Ryo Miyachi, presently on loan with Wigan Athletic.
Wilshere on the Future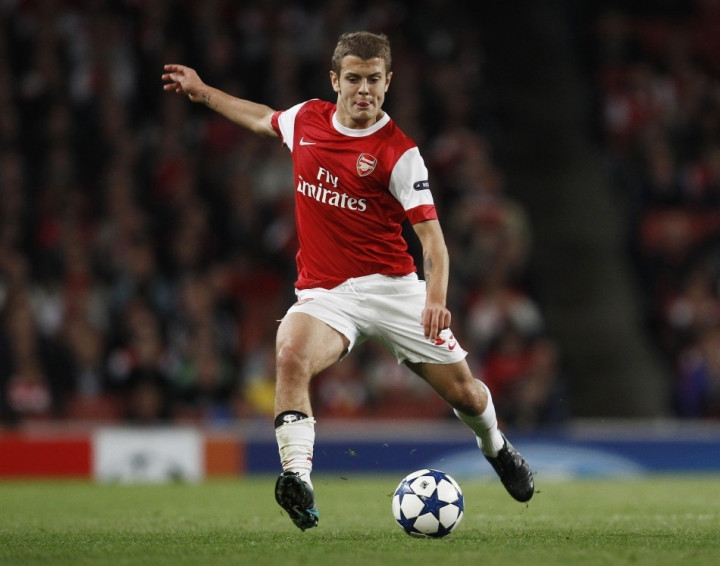 Finally, Arsenal midfielder Jack Wilshere has insisted the enforced break of nearly 18 months (for a stress fracture) could end up having a positive effect on his career. The 20 year old England international recently signed a new five year contract with the Emirates club and said he felt better than at any other point in his professional career to date. He also said he was focused on helping the north London club to secure Champions League football for next season.
"There were a few moments [it was hard to miss out on]. When Thierry came back in January, for example. He's a legend and I really wanted to play in the same team as him. I also would have loved to play in that north London derby in February. When I look back now though, I could probably have done with a break, having played so much the previous season. Obviously I didn't want the break to be so long, in fact I didn't want to have a break at all, but if I look back on this in 10 years' time, it might have done me some good in the long run," he explained, to the club's Web site.