Arsenal and England Legend Believes Gunners Need Wage Realignment
Ian Wright fears for quality of signings this summer, based on previous year's records
Arsenal legend David Seaman believes the Gunners can challenge for the Premier League title, if Arsene Wenger signs "two to three" players this transfer window.
"I think they need just two or three signings and they can challenge for the title. When Arsenal play at their best, they are very hard to beat," Seaman told Goal.com.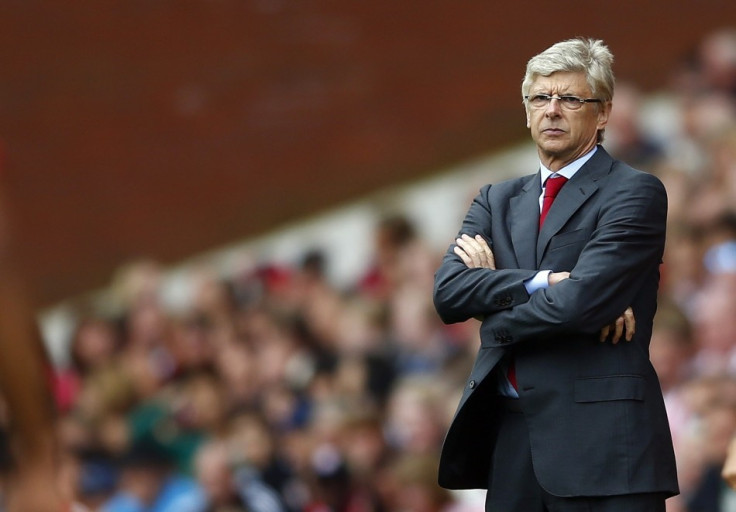 Wenger has gone eight seasons without a trophy and has come under immense pressure to sign big-name and big-game players this summer. The Frenchman is likely to satisfy that wish with the capture of Real Madrid striker Gonzalo Higuain, for a club record £22m fee.
In addition, Goal.com believes the Gunners are working to sign Everton midfielder Marouane Fellaini (also for £22m). Informal talks have been opened with the Belgian international after his release clause was triggered and an opening salary offer of £70,000 per week has been rejected.
The signing of Higuain and Fellaini, if completed, will still only scratch the surface of Wenger's transfer funds for the summer, believed to stand at £70m. Further signings could include Swansea City's Ashley Williams, as cover for the central defensive positions at the Emirates.
Overall, Seaman believes his former club must up the ante in terms of wages, if they are to compete with the top teams, explaining: "It is hard when you let your best players go. Maybe [the club] could alter the wage structure [to prevent it]."
As of now, German international Lukas Podolski is believed to be the highest paid player, on £100,000 per week. It is almost certain that Higuain will be offered a higher wage and Fellaini too will fall into the high earners bracket.
The 49-year-old former goalkeeper's comments were echoed by another ex-Arsenal player, Ian Wright. The ex-striker said he feared competition and a poor track record could cause Arsenal to lose top transfer targets.
"I feel the quality of signings over the past few years is the reason why they haven't won anything in eight years. They have to sign players with the right qualities, but they are going into a team to help young players who are coming through," Wright said.
"I think it's going to be harder for Arsenal because Manchester United have a new manager, and so do Chelsea. Manchester City have a point to prove, and even Tottenham are coming through," he added.
© Copyright IBTimes 2023. All rights reserved.