Arsenal have not approached Barcelona to sign their striker David Villa, claims Andoni Zubizarreta. The Catalans' sporting director has revealed there has been no contact from the north London club for the services of the ex-Valencia player so far.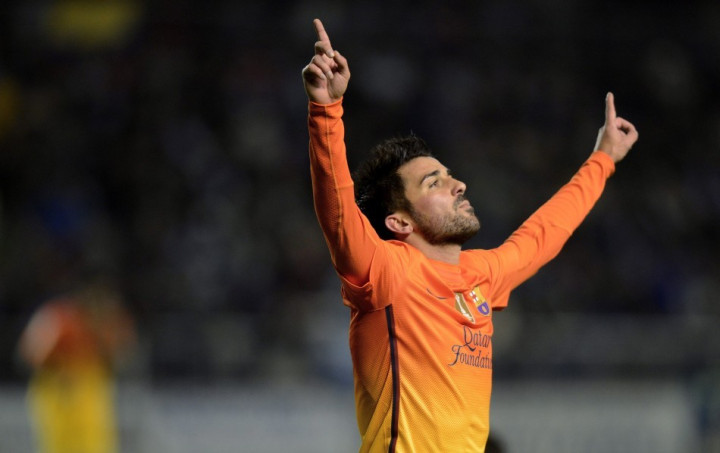 The 31-year-old was strongly linked with a move to the Emirates during the winter transfer window. However, a transfer failed to materialise as the Spanish league leaders were understood to be reluctant to sell the player.
However, Zubizarreta has now stated Arsenal did not make an offer but Barcelona had already spoken to Villa regarding his future at the Camp Nou.
"We did not receive a written offer from Arsenal. He is an important player for us. We have spoken a lot with him about his situation and his recovery [from long-term injury suffered in December 2011], because he continues to score goals and show his talent for finishing," ESPN quoted Zubizarreta as saying.
The Spanish international returned from injury late last year and since then has scored 12 goals in 29 appearances in all competitions. The Gunners are reportedly considering a fresh approach for Spain's all-time leading goal scorer at the end of the season. With Villa failing to start regularly for the La Liga outfit, a move away from Camp Nou could still be on the cards this summer.
Wenger: Bayern Upset is Not Mission Impossible
Meanwhile, Arsene Wenger still believes his side can progress to the quarter finals of the Champions League, despite losing 3-1 to Bayern Munich in the Round of 16 first leg at home. The Gunners now travel to Germany to face the Bundesliga leaders in the second leg on Wednesday.
"It is not mission impossible. It can be done, but first of all you need 100 per cent commitment, attitude and things to go your way. But usually football goes your way when you have the right attitude. There is a kind of [feeling of] 'let's really play with freedom'. Let's start strong. We have to create doubt in their mind and you only do that if you have a real go," Wenger told the club website.