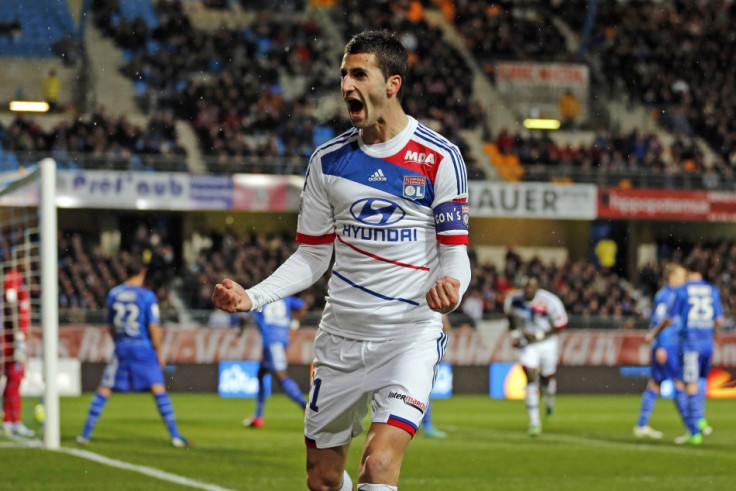 Arsenal have been dealt a blow in their pursuit of Maxime Gonalons, with Lyon insisting the holding midfielder is not for sale this summer.
Gonalons admitted in February that he would consider a move abroad, with the Gunners scouting the 24 year old on regular occasions.
Well known for their business in the French market, Arsenal were believed to be waiting for the summer transfer window to open as they prepared a bid for the star.
And though recent reports suggested that Lyon had placed a €12m price tag on the France international, and Napoli were also interested, the club have put out a statement explaining this couldn't be further from the truth.
"Olympique Lyonnais were very surprised to read in L'Equipe this morning that we would set a transfer figure for Maxime Gonalons and that it would be more than €12m," the statement read.
"The club have no intention of parting with our captain and this is a matter of clear strategy, namely the further development of our club around our best young players from the academy of which Maxime Gonalons is one of the best examples.
"The club therefore deny any contact and any negotiations with Napoli and regret any suggestion otherwise, as suggested in this newspaper."
For Arsenal, the summer will be about building more depth as they look to compete with the likes of the Manchester clubs and Chelsea.
While they celebrated qualifying for the Champions League last season, Arsene Wenger has been clear that this is not all they should be achieving, and this summer he will reportedly spend much more than in previous campaigns and possibly break the club's transfer record in the process.
Gonalons worked his way through the Lyon youth side to break into the senior line-up in 2009. He has since become an integral part of the squad's backline, but so far has just one French Cup to his name.
Wenger's defensive line-ups have often received criticism for being inconsistent, and Gonalons could offer the perfect mixture of experience and potential if he moved to the Emirates. But judging from Lyon's comments, the side might have to fork out more than €12m for his services.