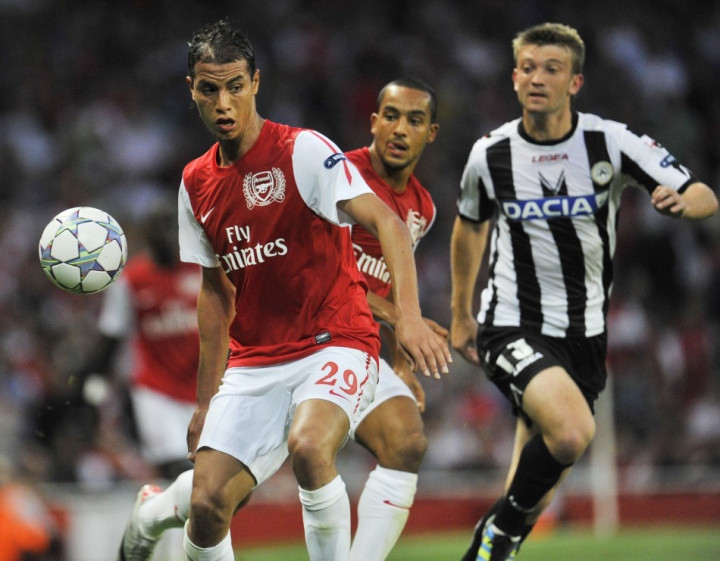 Ligue 1 club Bordeaux are reportedly interested in bringing their former star back to France. The 28 year old Moroccan spent eight seasons with the French club before transferring to the Emirates in 2010. The Stade Chaban Delmas outfit recently saw a 17-game unbeaten run come to an end with a 0-3 away defeat to Newcastle United in the UEFA Europa League and the club are presently sixth in the French league, with 14 points from eight games.
Bordeaux president Jean-Louis Triaud has admitted his club's interest in re-signing Chamakh and also disclosed a deal could have been completed last season, had the player agreed to a wage cut; he will still have to agree to that cut if he wants to return to France.
"Chamakh could return. There is a serious chance. It is feasible for us and him but the choice is down to Arsenal. If he's not happy then we are in a position to talk about it. But money is the key question because salaries in the Premier League are enormous but it's also necessary for him to play," Triaud explained.
Chamakh is believed to take home approximately £60,000 per week at the Emirates. The striker has scored only 12 times in 64 appearances for the Gunners and has yet to feature in either the league or European competition this season. in fact, his only appearance for the senior side this campaign was 20-minute run-out in the 6-1 defeat of Coventry City in the Capital One Cup.
The Gunners have a reasonably potent forward line, for now, with Spain, Germany and France internationals Santi Cazorla, Lukas Podolski and Olivier Giroud leading the line. However, a fourth option will be a very welcome one for Arsene Wenger, particularly since Giroud is still struggling to adapt to life in the Premier League.
In addition, the club has been promised £35m to invest in the winter transfer window, as reward for a good start to the season and financial prudence. Reports suggest Spanish strikers Fernando Llorente and Adrian Lopez (from Athletic Bilbao and Atletico Madrid respectively) are potential targets, as is Colombian Radamel Falcao (Lopez's team mate).