Arsene Wenger has been handed good news, following Laurent Koscielny's public commitment to the Gunners. The 27-year-old France international finished the season in excellent form and as a key member of the north London club's back four.
"I feel very well at Arsenal. I am aware it's a great club and I have a four-year contract. I know there's talk about me and Barcelona and Bayern, but people make their own conclusions," Koscielny explained.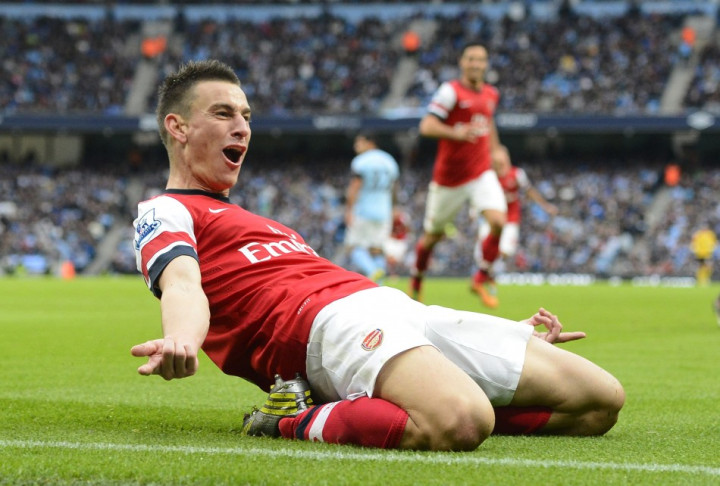 His performances last year attracted interest from both Bundesliga champions Bayern Munich and La Liga winners Barcelona, with Goal.com reporting the Premier League side placed a €23.5m valuation on his services in response.
And the defender flirted with temptation by warning his present side to show more ambition in the transfer market and on the pitch or risk losing his services. Now, however, Koscielny has sought to completely distance himself from any speculation suggesting he is ready to leave the Emirates.
"The facts are simple: I have a contract at a club where I am happy. We all know how situations change in football but I repeat that I'm not one to make castles in the sky. I live in the moment, I seek nothing but to play the best I can," he added.
The Frenchman is the only reason Wenger and his side will have even the chance to compete in this year's Champions League; he scored to beat Newcastle United in the final game of the 2012/13 league campaign and clinch fourth place ahead of local rivals Tottenham by one point.
And Koscielny is eager to make that goal count this year.
"In my mind my goal is to win trophies with Arsenal with whom I'm about to start pre-season training. I've no ulterior motives. I'm at a healthy club, which plays beautiful football, has no debts, sticks to its own budget and plays in the Champions League. Not many players can say the same," he stressed.
The Gunners remain linked to defensive reinforcements though, with Swansea City's Ashley Williams a long-time target. Differences over the Welshman's valuation (the Swans want £12m but Wenger will pay a maximum of £10m) could scupper that move though.