Queens Park Rangers striker Loïc Remy is believed to have told friends he wants a summer transfer to Arsenal, according to the Mirror. He described it as a "dream destination", following his side's 0-1 defeat to Arsenal on Saturday.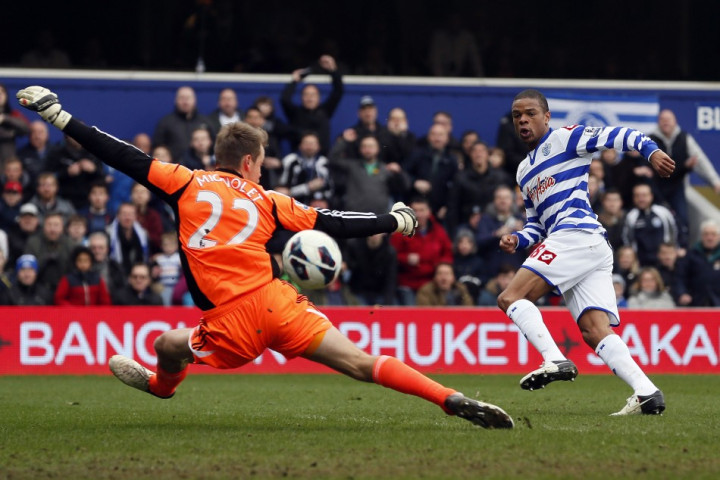 The 26-year-old French international was a surprise mid-season signing for Harry Redknapp's struggling side and although he has had a good start to English football, with five goals in 12 Premier League games, the Loftus Road club's relegation means he is likely to be on the move at the end of the year.
Remy has been linked with Tottenham and Arsenal and Liverpool. He is believed to have a £6m release clause in his contract, activated by the club's relegation.
The Gunners are reportedly in the market for a new striker, with the Mail reporting £25m Montenegrin international Stevan Jovetic is the primary target. However, given Arsene Wenger's obsession with financial prudence, a striker valued at a third of that will definitely interest him.
It remains to be seen, though, if Remy can reach the level at which Jovetic plays; the Fiorentina striker has 12 goals in 28 Serie A games and leads his club's push for Champions League football next season.
It could also be that both Remy and Jovetic make their way to the Emirates. At present, Wenger has the former's international team mate, Olivier Giroud, and German international Lukas Podolski, with England's Theo Walcott, as goal scoring options. He also has Park Chu-Young and Marouane Chamakh but the latter two are out on loan and unlikely to remain with the club for next season.
Wenger on QPR Win
Meanwhile, Wenger praised the Rangers for an improved showing on Saturday. QPR were relegated after a dour goalless draw against Reading last weekend.
"We scored early and started well. After that, QPR played with quality and pride. They were fearless. You could see that this side had played with special pressure and fear in recent months. They made life difficult for us. We lacked a few final balls in the final third. But I expected a difficult game and I was not disappointed," the Frenchman said after the game.