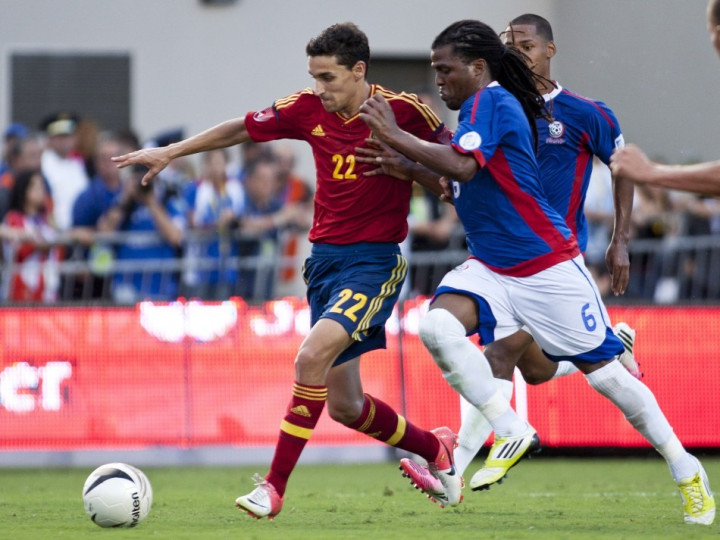 Arsenal and Tottenham are reportedly interested in Spanish club Sevilla's winger Jesus Navas and striker Alvaro Negredo, respectively. The duo of Navas and Negredo are both Spanish internationals and were part of the La Roja squad that won the summer's European Championships.
The Gunners' interest in Navas has been known for some time, with earlier reports suggesting manager Arsene Wenger was considering the 26 year old winger as a replacement for England international Theo Walcott. Walcott, 23, is in the final year of his contract with the Emirates outfit and has so far failed to agree a new deal with the London club, leading to speculation he will be sold in January.
Andre Villas-Boas' Spurs, meanwhile, reportedly made a deadline day bid, this summer, for the 27 year old Negredo. The Madrid-born striker is a graduate of Spanish champions Real Madrid's youth academy and joined Sevilla in 2009, establishing himself as one of the top forwards in the country. The Metro reports Spurs made an offer of £20m for the striker but it was turned down by the player himself.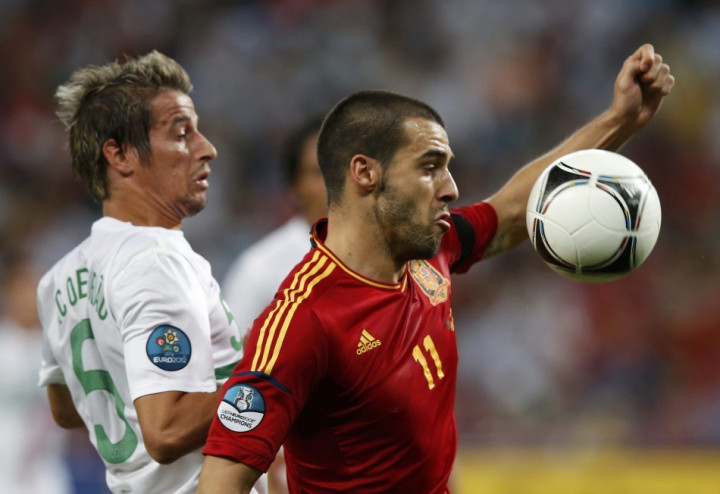 The Daily Mail reported, earlier this summer, that Navas' contract has a £35m release clause and while Arsenal are expecting winter transfer funds of that amount, it is almost certain Wenger will refuse to pay so large a fee. However, the fact Sevilla are in financial difficulties could compel club president Jose Maria Del Nido to accept a bid of around half that amount, which could be more to Wenger's tastes.
The only genuine difficulty in Navas' possible transfer to any other club is the fact the player is subject to severe attacks of homesickness and anxiety attacks, for which he has received medical and psychological treatment in the past. His condition has improved but a move as far away as London may be one step too much for him.
Meanwhile, Spurs may have to move faster than they did in the summer, if they wish to sign Negredo. The striker's performances also attracted the attention of Italian club Fiorentina and if the Serie A side do indeed lose present striking star Stevan Jovetic to Manchester City next season, then the Viola could step up their interest in the Spaniard.