Emmanuel Eboue has declared war against Robin van Persie, with the former Arsenal star labelling his former captain a 'Dutch donkey'.
Van Persie joined Manchester United late last night, subject to a medical, for £24 million after the Gunners became resigned to losing their best player of last season, in a move that will have angered fans across north London and beyond.
And while van Persie's Arsenal teammates, and Arsene Wenger himself, have admitted that life will be tough without the prolific goalscorer, Eboue has taken to Twitter to show his ill feelings for the man he played alongside for six years.
"I declare a state of WAR against [van Persie]. No retreat , No surrender," he wrote. "No respect , No loyalty for a dutch donkey . Am sorry I have no respect for a captain that ducked a stable ship.
"Boss(Wenger) has done it again, sell a finished player for so much price. The great economist. [van Persie] wud never be d same.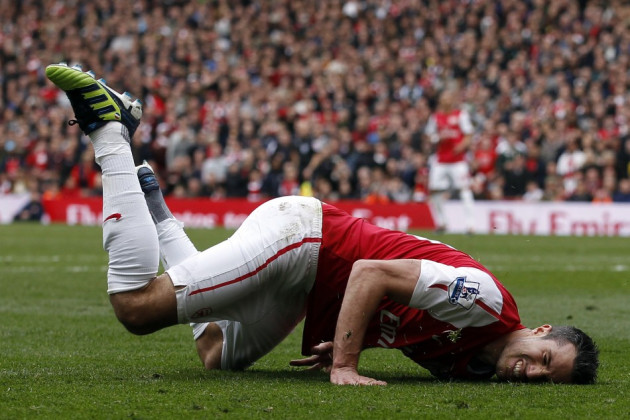 "Wenger is a wise man. he know [van Persie] wud play well for a season ,then spend d remainin 3yrs on and off on injury. Fergie is a fool."
Van Persie had by far and wide his best season of his career at Arsenal last season, scoring over 40 goals and having a big hand in keeping the side in Champions League contention after a disastrous start to the season.
But the Gunners appear to have already been preparing for the star to leave, with signings Olivier Giroud and Lukas Podolski joining the club very early in the transfer window to give Wenger more options up front.
The BBC claims that the deals may have persuaded van Persie to stay at the Emirates, but Wenger made the bold move of telling him before their friendly with Cologne that he was no longer in the Frenchman's plans for the squad, regardless of his own feelings.
Eboue is now playing for Galatasaray, but like many Arsenal fans he has taken personally van Persie's turnaround to play for a Premier League rival.