Mikel Arteta has revealed excitement at the possibility Arsenal may finally sign big-name players. The Spanish midfielder joined the Gunners on deadline day two years ago and has established himself as a key member of Arsene Wenger's midfield, slipping into his defensive role with considerable style.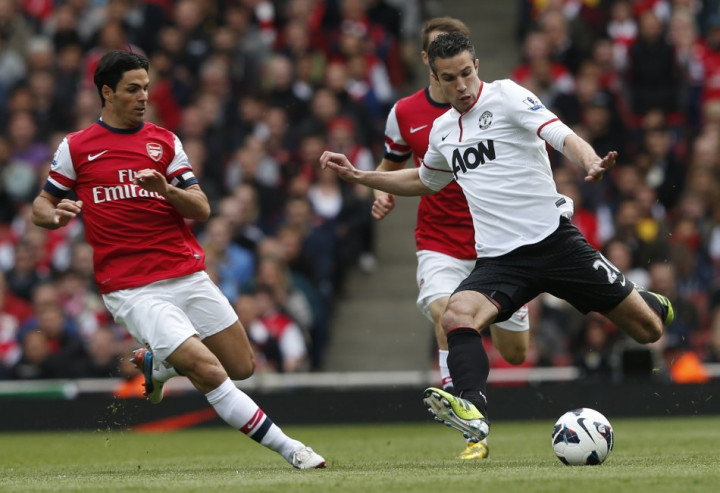 However, the north London outfit is in the middle of a nearly decade-long trophy drought and there is significant pressure on Wenger to deliver a title sooner rather than later. And one of the primary concerns in that regard is the lack of big-name signings. Arteta believes it is time his club matched the spending and ambitions of their rivals, almost all of whom have spent big this summer.
"The club have made it public we are going to go big and I'm very excited. The sort of players we are being linked with makes me happy. We need to do something because the other top teams are signing big names," the 31-year-old explained.
The north London club's chief executive, Ivan Gazidis, has repeatedly stressed on significantly improved financial resources available to Wenger; reports say the Frenchman has £70m to spend on transfers. Wenger insists negotiations are ongoing and Luis Suarez and Gonzalo Higuain are both viable signings this summer and that has excited Arteta.
"When you compare us to the other top English clubs and the money they've paid, we are far apart. The value of this club is the class we have and that is difficult for others to match. But now we are also very strong financially so maybe we will be more aggressive in the transfer market," he continued.
Meanwhile, the former Toffees star admitted he was disappointed when Dutch striker Robin van Persie left the club last summer. The 29-year-old joined rivals and eventual Premier League champions Manchester United in a controversial transfer but has prospered at Old Trafford, while his former club continue to scrap for qualification to the Champions League.
"I didn't want him to go but we had to accept that he wanted to move on to a new challenge at Manchester United. There's a difference in spirit when you are trying to sell players and when you are trying to buy them," he explained.
Arteta feels the pressure of having to break the trophy drought doesn't help either but acknowledges it is a cross the players must bear and it is they who must now help the fans.
The Gunners are on a pre-season tour in the Far East and are preparing to face the Vietnamese national team on Wednesday; Wenger's men destroyed the Indonesian national team 7-0 over the weekend, with six goals scored in the second half.