Arsenal chief executive Ivan Gazidis insists Arsenal can match traditional big-spenders in the transfer market. The Gunners reportedly have close to £70m in funds for the summer window and have been linked with big-name signings like Gonzalo Higuain of Real Madrid, Stevan Jovetic of Fiorentina and Wayne Rooney of Manchester United.
"We think we have got the right person to make the kinds of choices and decisions that we are going to have. This year we are beginning to see something we have been planning for some time, which is the escalation in our financial firepower. It means we can look at some options that weren't really in our financial capability," Gazidis explained.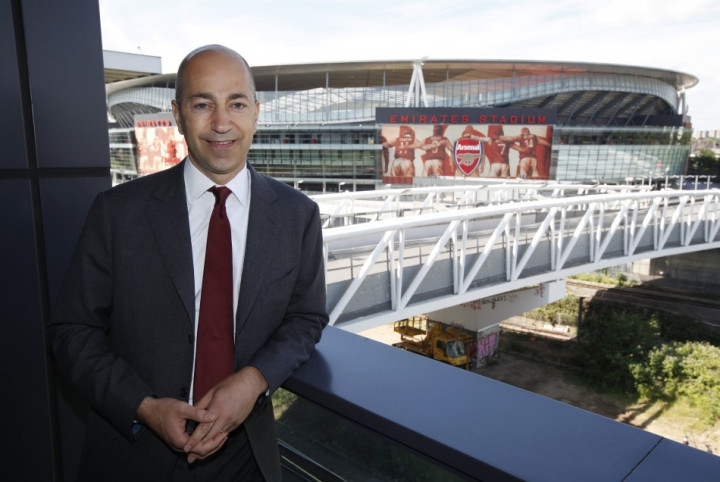 The Gunners' chief highlighted Bundesliga and Champions League winners Bayern Munich as a benchmark. The Bavarians spent a German record £37.5m on Borussia Dortmund playmaker Mario Götze and with former Barcelona boss Pep Guardiola set to take charge for next season, will likely spend more.
In contrast, although Arsenal have been linked to several high-profile stars, such as those mentioned above, transfer deals reported to be close to completion are of those for younger players with potential, who are available on the cheap...a traditional Wenger model.
The Frenchman is believed to be close to confirming the signing of 20-year-old compatriot Yaya Sanogo from Ligue 1 side Auxerre for a compensation fee only, according to the Mirror. Meanwhile, although there has been significant talk about signing Montenegrin Jovetic, the Mail Online reported the north London side refused to increase a £20m bid for 23-year-old by £5m.
However, Gazidis has backed Wenger's judgment, pointing to the club having "outperformed our spend, in virtually any metric".
"It's going to be the players that Arsene believes in. He is pretty blind to price tags or reputations. He looks at what he sees with his eyes and makes judgments based on that. When you come back to the 'socialist' wage structure or limit on transfer fees, these things don't really exist," he explained.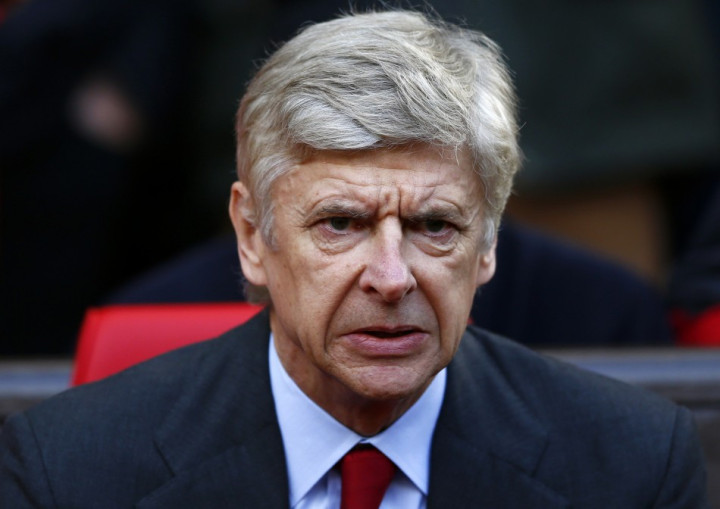 The Gunners' manager has come under severe criticism in the past, with former players demanding Wenger either spends the money to match the fans' ambitions or leaves the Emirates. And the lack of a big-name signing, particularly since the persistent leak of top-class talent like Cesc Fabregas and Robin van Persie without replacement, has also annoyed fans.
Nevertheless, Gazidis is confident in his manager's vision for the future.
"If Arsene thinks that's the right thing to do, yes. Fans obviously want to see big-name players... sometimes they can be a critical ingredient but sometimes [it is] a little more complex. For Arsene, it's a question of getting the ones he believes in, not necessarily the players the fans want," he stressed.
"We have outperformed our spend, in virtually any metric you can look at, consistently for the last 15 years. It's an extraordinary record. It doesn't happen by accident. He's very disciplined about his beliefs and how he wants to structure a team. He has new tools available to him financially and I think he'll make good use of them," Gazidis concluded.