Robin van Persie is currently the subject of a three-way bidding war, with the Arsenal star attracting interest from Manchester City, Manchester United and Juventus.
Van Persie didn't travel to Asia with the rest of the Gunners squad today, with the striker's official reasoning being that he needs to work on his fitness.
But to those in the know, it's obvious that he's working hard on getting a transfer away from the Emirates as well, and with three clubs to choose from, the question could come down to both his personal preference and whether Juventus, United or City can offer an amount to satisfy Arsenal.
Van Persie still has a year left on his contract, and was widely believed to be a big reason for the side coming back from their disastrous start to last season to qualify for the Champions League.
Should Arsenal sell, it would need to be worth it for the club as they look forward to staying a force in both the Premier League and across Europe next season.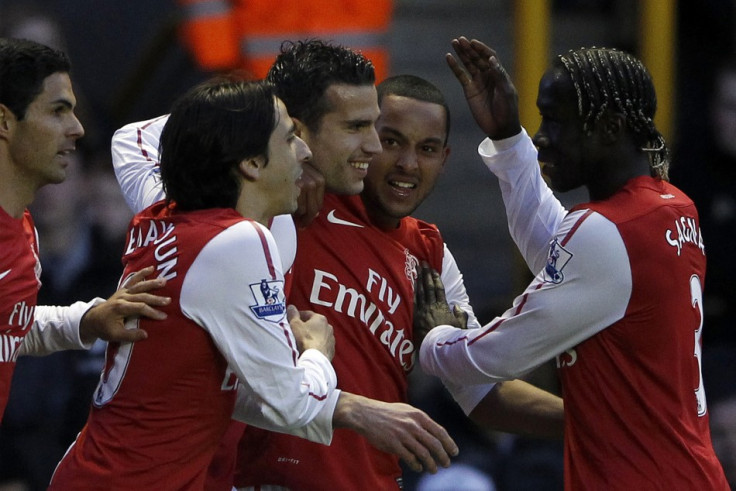 United wouldn't appear from the outset to need van Persie, with a strong striking line-up including Danny Welbeck, Javier Hernandez and Wayne Rooney. But if Ferguson were able to land the striker on the cheap, and get him from City's grasp, he would no doubt be an asset and could take the club back along the lines of the glory days of having Dimitar Berbatov, Cristiano Ronaldo, Carlos Tevez and Wayne Rooney up front.
For City, the prospect of replacing Eden Dzeko with van Persie would appear to be almost a perfect replacement for Roberto Mancini, while Juventus will be hoping that the Dutchman can show how serious the side are about becoming a European superpower once more.
The Daily Mirror is reporting that United have had a bid turned down, after trying to steal the march on their rivals, and will need to get closer to Arsenal's £20 million valuation of van Persie if they hope to beat out the other sides.
Van Persie is keeping quiet over the situation, though he would reportedly prefer a move abroad.