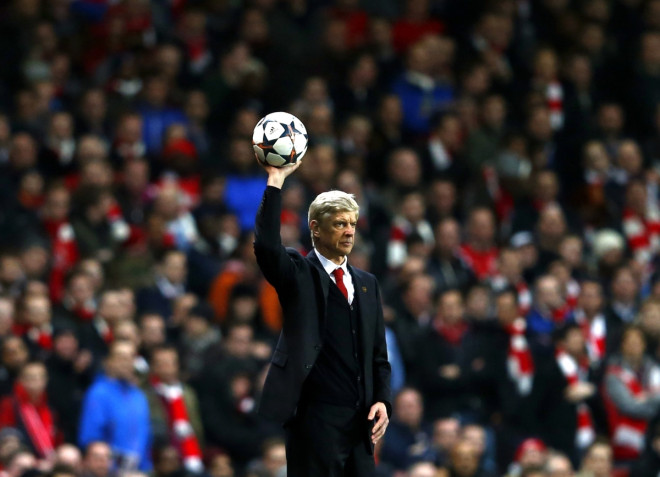 Arsene Wenger has hinted that he may reconsider his future at Arsenal after the end of the season and insisted that he will have no part to play in choosing his successor.
The Frenchman's contract with the Gunners ends this season but in spite of speculation that the 64-year-old will extend his contract, there has been no decision on it as yet.
Wenger is still taking his time over his contract and with the Gunners losing their way in the title race, it has made his decision all the more difficult This is especially so with many fans turning their back on the manager for failing to win a trophy since 2005.
Wenger is Arsenal's most successful manager till date, winning three league titles with the Gunners and four FA Cups and has recently completed his 1000th game in charge of the north London club. His highest point for Arsenal was when he brought together the Invincibles, the only team in the history of the Premier League to go a whole season unbeaten.
However, given how the season has gone, with the Gunners leading for the majority of the season but succumbing to some ignominious defeats, his situation with the fans may have become untenable, forcing him to end his 18-year stint with the club.
The manager has still not given up on an extension but insists that it will be up to him to decide his future.
"I told you many times my commitment is not questionable and I have given my word. I always respect my word - it's as simple as that. I have given my word. My word is my word," Wenger said.
When asked if it is a guarantee that he is staying, Wenger explained: "Yes....unless I decide otherwise. I have told you many times we have had no time to sit down and do it. Nothing, not going anywhere, don't worry for that. But I want to have a feeling coming out of the season that that I have done the maximum for the club."
On choosing his successor, he added: "I always said, and you can check that, everybody [has] his job. My job is to do well for the team, not to do anything else."