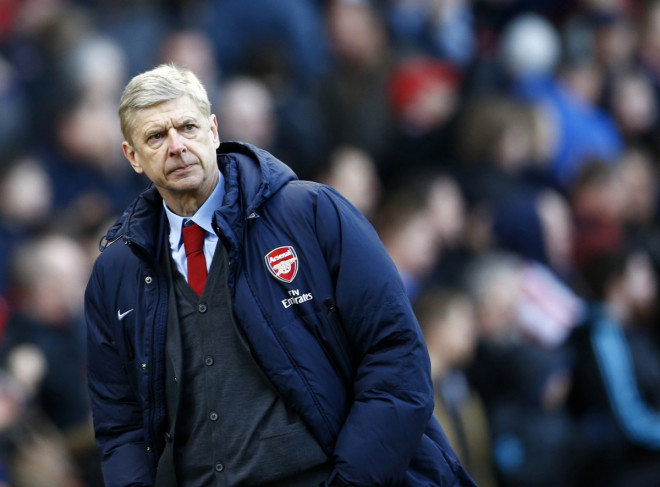 Arsene Wenger has revealed that he will extend his stay with Arsenal beyond the end of the current season.
The Frenchman's contract is due to expire at the end of the current campaign, but his commments certainly brings a sense of relief to the club and its supporters as Wenger insists that there should be no speculation surrounding his purported departure from the club.
In January, the Gunners' chief executive Ivan Gazidis had stated that Wenger will sign a new contract. Since arriving at the club in the summer of 1996, the 64-year-old has guided Arsenal to three Premier League titles, four FA Cups and four Community Shields.
"My desire is to stay. It will be done soon but I want now to focus on the end of the season. I want to do well. And the expectation level and the impatience is there. My commitment is full. I do not want to look somewhere else. I want to stay here. There shouldn't be any uncertainty at all," Wenger explained.
Meanwhile, former Arsenal chairman Peter Hill-Wood too reiterated his belief in Wenger insisting that the he still has the desire to achieve more with the north Londoners while praising the Frenchman for his contribution to the club in building the Emirates Stadium.
"He doesn't think his job is finished yet. I don't think his enthusiasm has diminished at all. I don't see him suddenly deserting and starting again at some other club. When I have spoken to Ivan Gazidis, he is very confident that there isn't a problem. Arsene doesn't like to do these things in the middle of the season," Hill-Wood told the Daily Telegraph.
"He has transformed the place. Without him and the success he brought to us, we would never have been able to finance the new stadium."
Wenger's 1000th game in charge of Arsenal ended in disappointment as they were beaten 6-0 by Chelsea at Stamford Bridge in their league fixture on Saturday.
The Gunners currently sit fourth in the table with 62 points from 30 matches, seven behind Jose Mourinho's side who have played one game more.
However, Arsenal remain on track to end their eight-season trophy drought having secured a place in the FA Cup semi-final where they face Wigan Athletic at Wembley next month.