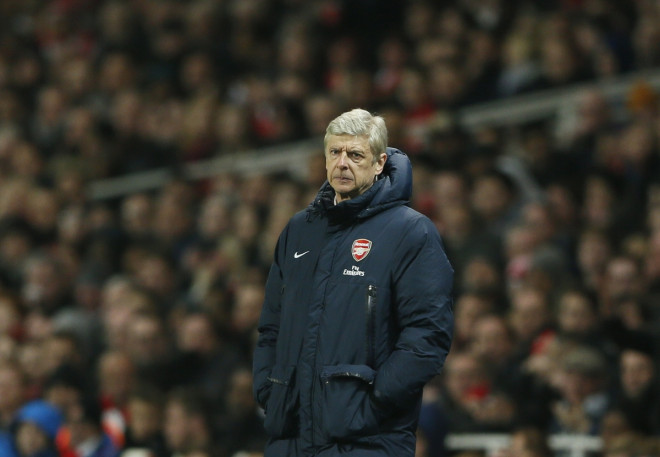 Arsene Wenger's future as Arsenal manager is set to slip into deeper uncertainty amid a delay over the confirmation of the Frenchman's new contract at the Emirates Stadium with a banner calling for the his removal being prepared for the FA Cup semi-final against Wigan Athletic.
The harrowing 6-0 defeat to Chelsea and Tuesday's 2-2 draw with Swansea City leaves the Gunners in fourth place and six points adrift of the Premier League summit and looking over their shoulder at fifth place Everton.
Though Arsenal have made no secret of their desire to retain Wenger beyond the end of his contract which expires at the end of this season, the club's lack of recent progress and a nine-year drought without a major trophy has led to suggestions the 64 year old could leave north London.
"My commitment is full," Wenger said last week. "I do not want to look somewhere else. I want to stay here. There shouldn't be any uncertainty at all. My desire is to stay. It will be done soon but I want now to focus on the end of the season."
In reaction to the draw with Swansea which all but ends Arsenal's pursuit of the Premier League title, one fan has ordered a banner calling for Wenger to leave the club at the end of the season which he plans to hang during the cup semi-final against Wigan at Wembley.
Arsenal fan Stuart Sherry, a fan of the club since 1972, has ordered a 24 x 8 ft banner for the Wembley trip but has been widely criticised by fellow supporters on Twitter and is expected to be prohibited from displaying the message as the size exceeds stadium health and safety regulations.
Wenger celebrated 1,000 games as Arsenal manager in the loss to Chelsea, an achievement which was heralded by figures across football including former Manchester United boss Sir Alex Ferguson.
In 18 years at Arsenal Wenger has won three Premier League titles and four FA Cups while achieving qualification for the Champions League in every season of his management however a recent barren run with a trophy has seen his role heavily scrutinised.