Former England cricket Dominic Cork has backed all-rounder Stuart Broad's controversial decision not to walk during the third day of the first Ashes test at Trent Bridge.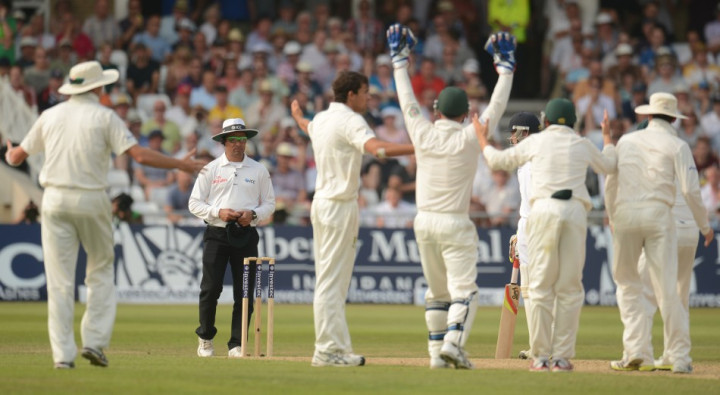 Broad edged the ball to Michael Clarke at slip, off the bowling of Ashton Agar. On-field umpire Aleem Dar turned down the appeal made by the visitors and despite there being a thick edge, the left-handed batsman stood his ground.
"Have you known any Australian to walk when he nicks it? Michael Clarke and the Australians having a go at Stuart Broad? Seriously Australia - it's sour tactics. They didn't worry about Trott on Thursday...they can't have one rule for one and one for another," Cork told Sky Sports.
"I've played with Australians who would nick it to second slip and think they could stand there. It's international cricket. Get on with it. What makes me laugh is Australia standing on that pitch (slating Broad) for not walking. They've done it for about 50 years," former English player added.
Meanwhile, Australian pacer Peter Siddle has spoken out in support of Broad over his decision to stand his ground. In addition to this, the right-arm fast bowler believes the umpire should not be blamed for the same and has urged his team mates to move on from the incident.
"It just happens. It's the umpire's decision and you take it and keep going on. That's what we did. There wasn't a big deal made about it. We got on with it and kept working to get the wicket. How many people have ever walked? I'm a player, I'm not the one who writes the laws," Siddle explained.
"Obviously people are going to be frustrated but it's hard out there for players and umpires. It's a long tough day for people out there. We have to deal with it and spectators have to understand things like that happen. It's a long day and tough work for everyone involved. We can't go blaming anyone," he said.
The first Ashes test has been surrounded with controversies. Broad's decision comes after Jonathan Trott's dismissal in a controversial fashion on day two.