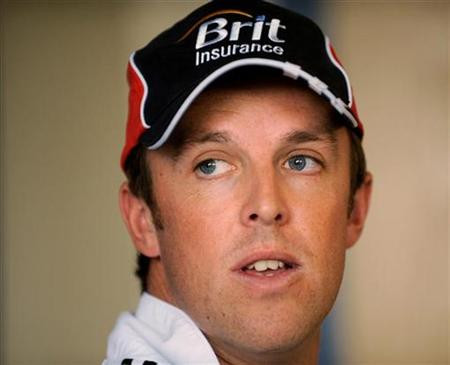 As England go into their third test against Pakistan this week, one thing is certain to be hiding at the backs of everyone's minds. The Ashes.
The remaining two tests in the series against Pakistan, in which England already lead 2-0, will be the last before the England team depart for their winter tour of Australia.
While England have dominated for much of the series against Pakistan, this is mainly due to Pakistan's almost comic inability to bat, and their butter-fingered fielding, which cost them dearly at the second test. Their poor showing hides the fact that they have some of the world's best bowlers, such as Mohammad Asif.
The third test may see a bit more resistance from the visitors, as they have recalled Mohammad Yousuf to strengthen their batting, although they have lost Zulqarnain Haider to a finger injury, which was aggravated by Stuart Broad.
England however seem confident that they will win the series before heading off to Australia later this year.
If England wish to hold onto the Ashes this December and avoid a re-run of the embarrassing 2005/06 winter whitewash, in which they lost the urn following their historic win earlier in the summer, then the team will need to up its game.
Already commentators are asking the question of who will be in and who will be out of the squad, based on performances in this series against Pakistan.
Alastair Cook's position looks to be somewhat ominous, having struggled to find any kind of form so far in this series, scoring a total of just 42 runs in his four innings so far, despite being an opening batsman.
Indeed it is in the batting department where England looks the most vulnerable.
A quick look at the ICC's rankings for players shows that whilst England dominates the world of test bowling, Australia holds the aces when it comes to batting.
Out of the top ten test bowlers in the world, three are English, Graeme Swann, James Anderson and Stuart Broad, whilst there is only one Australian, Mitchell Johnson.
However out of the top ten test batsmen there are two Australians, Michael Clarke and Simon Katich, but not a single Englishmen.
According to the rankings England's best test batsman is Kevin Pietersen (rank 20), who has worryingly made it his playing style to hit plenty of fours before losing his wicket before his half-century after an overly ambitious attempt.
The only reason Pietersen made it to 80 in the last test against Pakistan was because the fielders kept dropping him.
If England are going to be undone in Australia this winter it is likely to be down to poor batting, rather than as a result of a weak bowling attack.
England needs to re-gain some composure at the crease if they hope to seriously take on Australia, who will prove to be much less merciful and clownish than Pakistan have so far been.