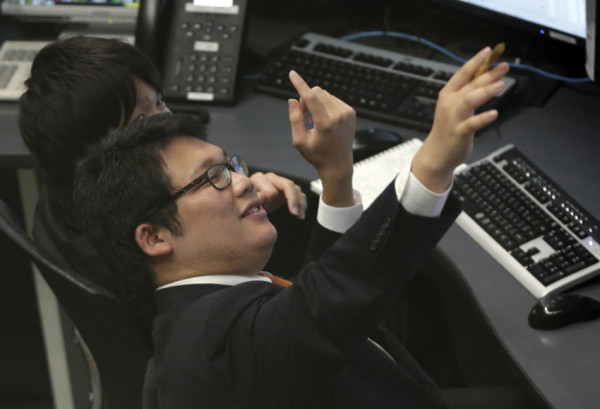 Most Asian markets rose in opening trade supported by an overnight rally in Wall Street after data showed that the US housing market has revived and that consumer confidence in the world's largest economy had risen in May.
A stronger real estate market in the US could fuel the Federal Reserve's plans to roll-back its asset buys. The Fed's bond-buying programme has helped stimulate Asian equities for a while now.
The Nikkei gained 0.8% or 111.98 points to 14423.96 after closing 1.2% higher on 28 May.
China's Shanghai composite index inched up 0.3% or 8.2 points to 2329.52. China, the world's second largest economy, is a major export market for Japan, the world's third largest economy.
Australia's S&P/ASX was up 0.4% or 21 points to 4991.70, while South Korea's Kospi was up 0.9% or 17.18 points to 2003.40.
But Hong Kong's Hang Seng was down 0.7% or 156.9 points to 22767.35, pulled down by realty and banking stocks.
On Wall Street, the Dow ended at a record high on 28 May, gaining 106.29 points at 15,409.39. The S&P 500 index inched up10.46 points to 1,660.06, while the Nasdaq Composite moved up 29.74 points to 3,488.89. US home sales have jumped 9.7% over the last 12 months, according to the National Association of Realtors.
In Japan, exporters' stocks were down after the yen gained against the dollar. Electronics major Sharp fell 4.3%, Mazda Motor was down 0.7%, while Sony lost 0.6%.
Unstable yields on 10-year Japanese government bonds pulled down financial stocks. Banks have heavily invested in Japanese government bonds. Sumitomo Mitsui Trust Holdings lost 1.9% while the Mizuho Financial Group reversed early gains and lost 0.5%.
Softbank moved up 2.5% on news that the mobile service firm and the US-based Sprint Nextel have reached an agreement with America to protect national security, paving the way for Softbank's acquisition of Sprint.
In Sydney, stocks that pay high dividends pulled down the market after the Australian dollar weakened, trading under 96 US cents. Commonwealth Bank of Australia fell 1.5%. Australia & New Zealand Banking Group lost 1.2% even after it announced share buyback plan to the tune of A$425m.
In Hong Kong, investors locked in recent gains in realty firms and banks, pulling down the market. Port-operator Cosco Pacific dropped 3.2%, while China Overseas Land & Investment lost 1.9%. Industrial & Commercial Bank of China was down 0.7%.