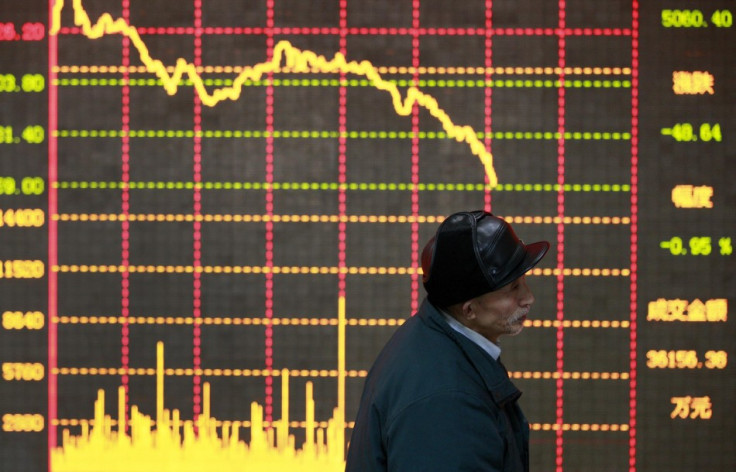 Asian markets tumbled in the morning as an unexpected mandate on the Cyprus bailout package reignited eurozone concerns and the yen firmed against the dollar.
Japan's Nikkei average index fell 2.1 percent or 263.9 points to 12297.1 while South Korea's benchmark KOSPI was down 0.4 percent or 7.03 points to 1979.5. Australia's S&P/ASX 200 slipped 1.3 percent or 68.3 points to 5051.9.
China's Shanghai Composite Index dropped 1.1 percent or 24.06 points to 2254.3. Hong Kong's Hang Seng traded 2.1 percent or 477.8 points to 22055.3.
Cyprus was asked to pay up to 9.9 percent of their bank deposits in exchange for the 10bn euro bailout package by its international lenders. The government is yet to finalise the plan but the fears prompted Cypriots to rush to the cash machines to withdraw their money.
Investors fear that if the country's parliament approves the deal, it could set a precedent for other bigger eurozone economies which may seek bailout aids in the future.
"This move to a 'Stability Levy' in Cyprus - despite claims from eurozone officials that this action is a one off - is likely to damage investors' still fragile confidence," said Jason Hughes, head of premium client management at IG Markets in Singapore.
"There is also the additional risk that the next periphery country to be taken to the brink will not only find pressure in the debt markets as bond prices squeeze them, but now will also face a run on their bank deposits at a far earlier stage".
In Japan, investor sentiments dampened after the yen rebounded from its record low levels against its peers. The greenback eased to about 93.45 yen during the day after having topped the 96 mark in the previous week. The single currency, which has come under fresh pressures on the latest eurozone fears, fell to about 121.58 yen from around 124.93 yen touched earlier.
A weak US market performance towards the previous week's end also weighed on Asian markets.
Major Movers
Japanese exporters dropped on the yen's strength. Automobile major Mitsubishi Motors fell 5.6percent while Fuji Heavy Industries was down 4.5 percent. Sony Corp slipped 4.5 percent.
Financial sector traded lower in Hong Kong, with the heavyweight HSBC Holdings dropping 2.6 percent after Financial Times report said that the lender is looking at further layoffs. Bank of Communications eased 3.2 percent while Bank of China was down 2.5 percent.
Mining stocks fell in Sydney. Shares of Rio Tinto were down about 2.1 percent while those of BHP Billiton slipped 2.03 percent.