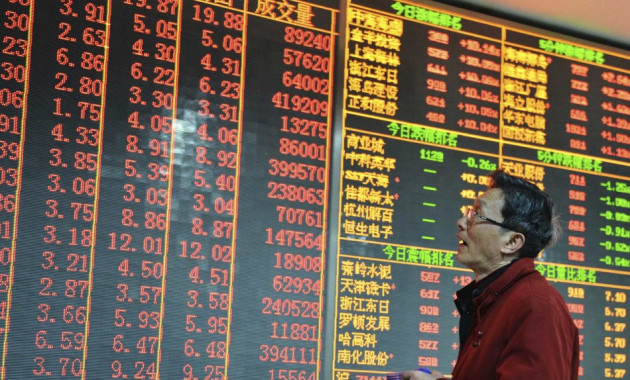 Asian stocks swayed between gains and losses in the morning trade following a strong start, as progress signs in the US 'fiscal cliff' negotiations eased concerns over the world's largest economy.
Japan's Nikkei gained 1.10 percent or 108.56 points to 9937.44, tracking the previous day's gains, while South Korea's KOSPI was down 0.01 percent or 0.27 points to 1982.80. Hong Kong's Hang Seng slipped 0.02 percent or 4.58 points to 22509.03, while Mainland China's Shanghai Composite Index dropped 0.38 percent or 8.11 points to 2152.23.
Wall Street had closed higher overnight as traders remained optimistic that US lawmakers will manage to strike a deal to avert the $600bn (£370bn; €455bn) worth of spending cuts and tax hikes that threaten to throw the economy into recession.
President Barack Obama and House of Representatives Speaker John Boehner are continuing talks on the issue. After Boehner agreed to back tax hikes for the wealthy on certain conditions, Obama is reported to have made a counterproposal that seeks to move closer to the Republican stand.
"From an investor's viewpoint, long-term players will have few concerns given the way the decision makers appear to be meandering to agreement by early January, in the absolute worst case outcome," said Jason Hughes, Head of Premium Client Management at IG Markets in Singapore.
"For short-term investors it is the potential for a spike in volatility that will be of concern, or indeed of interest. However, currently across different asset classes price action remains well behaved".
But analysts suggest that despite easing concerns on a budget deal, stock prices may not jump as traders look to lock gains to close their books before the holiday season.
Japanese traders continued to remain upbeat as the Liberal Democratic Party's (LDP) massive election triumph boosted hopes of further monetary easing measures. The pro-stimulus party is expected to put strong pressure on the Bank of Japan (BOJ) to relax its monetary policies and boost the economy at its meeting this week.
Major Movers
Some of the major currency-sensitive stocks traded higher in Tokyo as the Yen continued to remain weak. Sharp gained 7.97 percent while Olympus gained 4.15 percent. Shares of Pioneer were up 2.67 percent.
However South Korean exporters slipped. Shares of the electronics major Samsung were down 0.27 percent while those of LG Electronics slipped 0.69 percent.
Metal Stocks gained in Hong Kong. Shares of Aluminum Corp of China were up 0.85 percent while Citic Pacific gained 0.94 percent. Jiangxi Copper traded 0.98 percent higher.