Asian Markets Mixed as Firmer Yen Weighs on Japan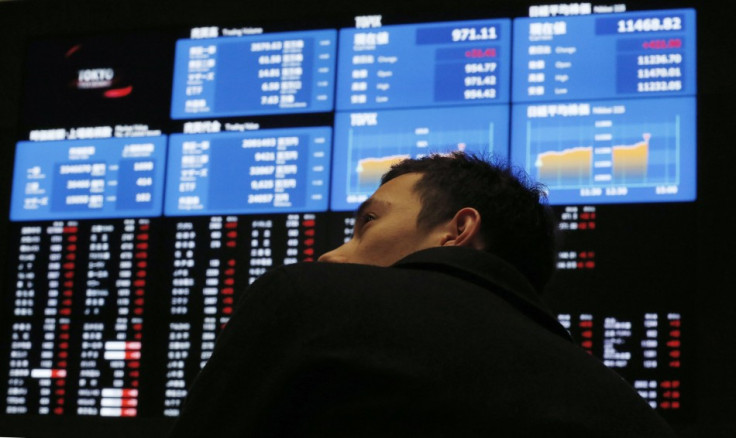 Asian markets remained mixed in the morning trade with the Japanese stocks easing after a strong previous session as the yen picked up against the dollar.
The Nikkei eased 0.17 percent or 19.23 points to 11388.64 in Tokyo. Australia's S&P/ASX 200 gained 0.19 percent or 9.40 points to 5072.80 while South Korea's benchmark KOSPI added 0.33 percent or 6.55 points to 1988.46.
China's Shanghai Composite Index slipped 0.65 percent or 15.70 points to 2405.86 while Hong Kong's Hang Seng eased 0.01 percent or 2.70 points to 23379.24.
Currency movements dominated Japanese market sentiments once again. The yen turned bullish early in the day after the country's finance minister dismissed speculation that the government would consider foreign bond purchase as a monetary easing option.
Over the weekend, the G20 group of finance ministers refrained from criticising Japan's currency-devaluation efforts for economic boost. Although this cheered currency markets, analysts point out that the government may be more cautious on the matter in the future. The currency has fallen by about 20 percent against the dollar since November.
The G20 may not be "similarly tolerant of further JPY depreciation - we think G20 leaders are starting to worry about measures that Japan might take to guide its currency weaker, as suggested by the differing views of the G7 and G20 statements expressed by policymakers," said Naka Matsuzawa, a strategist at Nomura Research in Tokyo.
"Understanding this, it seems likely that the Japanese government will avoid taking measures clearly intended to weaken JPY".
Traders are also cautious ahead of the announcement of Bank of Japan's new governor. The decision could prove crucial to Prime Minister Shinzo Abe's plans to accelerate Japan's struggling economy.
Major Movers
Currency movements and corporate performance news impacted investor sentiments in Tokyo. Exporters traded lower, with Casio Computers falling 1.51 percent and Sony Corp slipping 0.98 percent.
Industrial robotics manufacturer Fanuc Corp dropped 3.43 percent after reports suggested a drastic decline in machine tool orders to China.
The world's biggest tyre-maker Bridgestone climbed 9.24 percent after the company posted a full-year outlook that beat analysts' expectations by a significant margin.
Property shares traded lower in Hong Kong. China Resources Land was down 2.44 percent while China Overseas Land and Investment eased 0.44 percent. Sun Hung Kai Properties was down 0.41 percent.
South Korean automobile makers, who had been troubled by the yen's weakness of late, rose in Soeul. Hyundai Motors was up 1.19 percent while rival Kia Motors gained 2.29 percent.
© Copyright IBTimes 2023. All rights reserved.