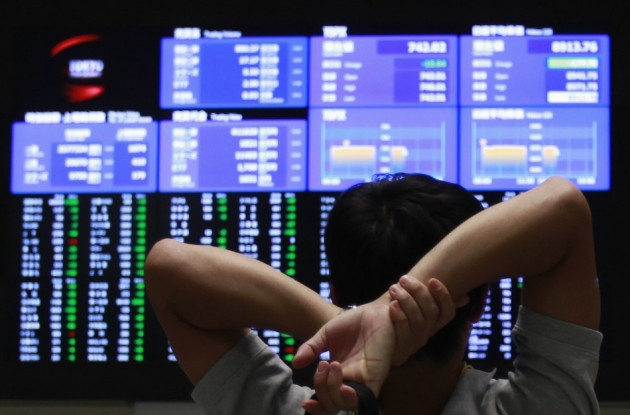 Asian markets have ended higher with the exception of Japan as investors remained positive following Spain's austerity measures and prospects of a financial bailout, hoping for better conditions in Europe.
The Shanghai Composite Index was up the most, gaining 1.45 percent or 29.85 points at 2086.17. Electrical equipment manufacturer TBEA performed the best, up 9.95 percent, followed by retailer Suning Appliance which rose 9.29 percent.
Hong Kong's Hang Seng ended 0.38 percent or 78.09 points higher at 29840.38. Utility firm Power Assets Holdings was up 2.6 while consumer related firms remained positive ahead of the mid-autumn festival and holidays in the coming week. Espirit Holdings gained 2.41 percent and Hengan International rose 1.81 percent.
"Traders are still drooling over expectations that the Chinese government will prop up the stock market with a series of measures, the first being the banning of IPOs," said Justin Harper, market strategist at IG Markets.
Chinese markets will remain closed next full week while Hong Kong through Tuesday for the holidays.
South Korea's KOSPI gained 0.38 percent or 7.51 points to 1996.21 on the back of better performance from aerospace major Korea Aerospace Industries which gained 14.81 percent and semiconductor testing devices maker DI Corp which rose 11.09 percent.
Nikkei ended in the red, losing 0.89 percent or 79.71 points to 8870.16. Electronic and electric manufacturers fell the most as Pioneer Corp tumbled 6.37 percent and Fuji Electric lost 4.22 percent. Shares of Samutimo Electric Industries also fell by 4.07 percent.
Investors were discouraged as Japan's ministry of economy, trade and industry said that the country's industrial output fell more than expected, by 1.3 percent in August. Exports also declined year on year by 3.1 percent.
Continuing tensions with China which is Japan's major export market also affected market sentiments.
India's Bombay Stock Exchange was up 1.21 percent or 224.43 points to 18803.93 at 09:45 GMT. Automobile company Tata Motor and aluminium manufacturer Hindalco were the major gainers, climbing 3.97 and 3.65 percent respectively.
The Eurozone continues to make a strong impact on Asian markets as the continent struggles to ride through the rough times. Spain had announced sharp spending cuts as it presented its budget for 2013. Investors will keep an eye on the government's ability to implement the proposed measures amid protests from the public.
Authorities in Greece have also come to a general consensus on the "basic outline" of austerity measures ahead of another possible bailout package from the European Central Bank.
Meanwhile the French government is expected to come up with an austere budget as the country struggles to boost its weak economy.