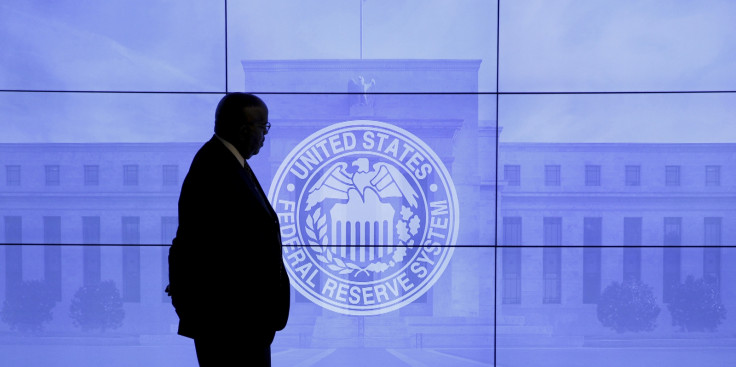 While Asian stock markets were trading mixed on Tuesday (13 December), the Shanghai Composite was down 0.38% at 3,140.95 as of 5.28am GMT. This comes ahead of the two-day policy meeting of the US Federal Reserve that is scheduled to start later in the day.
Investors are said to be awaiting the outcome of this meeting. The probability of the US central bank announcing an increase in interest rates is said to be high, according to analysts. This is also said to be widely expected by investors.
Commenting on the same, Masashi Oda, general manager of strategic investment department at Sumitomo Mitsui Trust Asset Management said, "The market has already priced in a rate hike and some are ready to take profits after confirming the result."
What investors are said to be looking for are the Fed's comments on economic projections and future interest rate hikes. "The big question is what sort of pace can we expect from the Fed for next year?" Kaneo Ogino, director at foreign exchange research firm Global-info Co in Tokyo, was quoted as saying by Reuters.
"The question we are asking is whether the Fed acknowledges not just the improvement in the recent data flow, but also the view that we could see fiscal measures complimenting an already stretched central bank balance sheet....The key will then be whether they increase their 2017 and more likely 2018 GDP forecasts from 2% respectively," Chris Weston, chief market strategist at spreadbetter IG, was quoted as saying by CNBC.
Meanwhile, in Asia, China reported better than expected factory output and retail sales in November. While, this boosted confidence in the world's second-biggest economy, it had only a negligible effect on the region's markets.
Indices in the region were trading as follows at 5.41am GMT:
| | | | | |
| --- | --- | --- | --- | --- |
| Country | Index | Price | Up/Down | %Change |
| Hong Kong | Hang Seng Index | 22,398.86 | Down | 0.15% |
| Japan | Nikkei 225 | 19,211.07 | Up | 0.29% |
| South Korea | KOSPI | 2,029.95 | Up | 0.13% |
| India | BSE | 26,582.44 | Up | 0.25% |
| Australia | S&P/ASX 200 | 5,545.00 | Down | 0.32% |
On 12 December, the FTSE 100 closed 0.92% lower at 6,890.42, while the S&P 500 Index closed 0.11% lower at 2,256.96.
Among commodities, oil prices declined after touching an 18-month high overnight. As of 5.48am GMT, WTI crude oil was trading lower by0.40% at $52.62 (£41.54) a barrel, while Brent crude was trading 0.16% lower at $55.60 a barrel.