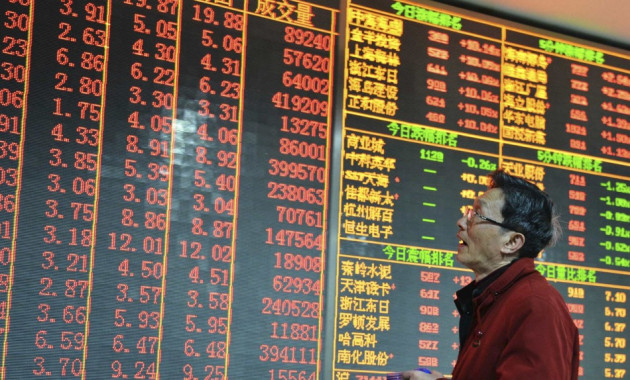 Asian stocks widened gains as the yen plunged to new lows on monetary easing measure hopes in the wake of the political shift in Japan.
The Nikkei stock average traded 0.42 percent or 42.70 points higher to 10122.82 while South Korea's KOSPI was up 0.71 percent or 13.99 points to 1995.81. China's Shanghai Composite Index gained 0.12 percent or 2.73 points to 2216.34. Hong Kong markets remained closed for a holiday.
The leader of the newly elected Liberal Democratic Party (LDP), Shinzo Abe, is set to be sworn in as prime minister later in the day and is also expected to select his cabinet. Earlier this month, the LDP had secured a massive victory in the Japanese lower house elections.
Hopes of aggressive stimulus measures as the newly elected government takes office pushed the yen lower and helped the Nikkei move up. Before the polls, Abe had asked the Bank of Japan to take up aggressive monetary easing measures including "unlimited" stimulus plans and set higher inflation targets. Although the central bank initially resisted pressure for major action, it had increased its asset purchase plan and indicated a review of inflation targets at the latest policy meet.
The BoJ's November policy meet minutes released earlier in the day also showed that some of its board members were pushing for more decisive action from the bank if the economic outlook continues to remain weak.
The Nikkei remained above the 10,000-point mark, but analysts suggest that the market has overheated and may not see a sharp surge.
"The market is overbought, so the Nikkei may not rise sharply, but 'Abe trades' may invite some buying," Hiroichi Nishi, general manager at SMBC Nikko Securities, told Reuters, adding that a further plunge in the yen could help the index up.
The US budget negotiations are likely to resume later in the week as lawmakers return from Christmas holidays. After the Republicans rejected a "fiscal cliff" backup plan by its own leaders, traders remain concerned of a possible negotiations failure as the deadline nears.
Major Movers
Transportation firms traded the highest in Tokyo. Mitsui O S K Lines gained 5.70 percent while Kawasaki Kisen Kaisha was up 5.69 percent. Shares of Nippon Yusen Kabushiki Kaisha rose 5.35 percent.
Technology stocks gained in Seoul. Jooyontech rose 14.99 percent while Sunny Electronics Corporation was up 14.83 percent. Shares of heavyweight Samsung Electronics added 1.29 percent.
In China, Financial firm Guangzhou Pearl River Industrial Development, up 10.04 percent, and Anhui Shanying Paper Industry Company, which gained 5.28 percent, were the better performers.