Fugees' Director Aswad Ayinde Raped Me: Our Mother Betrayed us to a Sex Megalomaniac
Aziza Kibibi, Ayinde's oldest daughter, tells IBTimes UK of the two-decade nightmare of incest rape she and her sisters endured.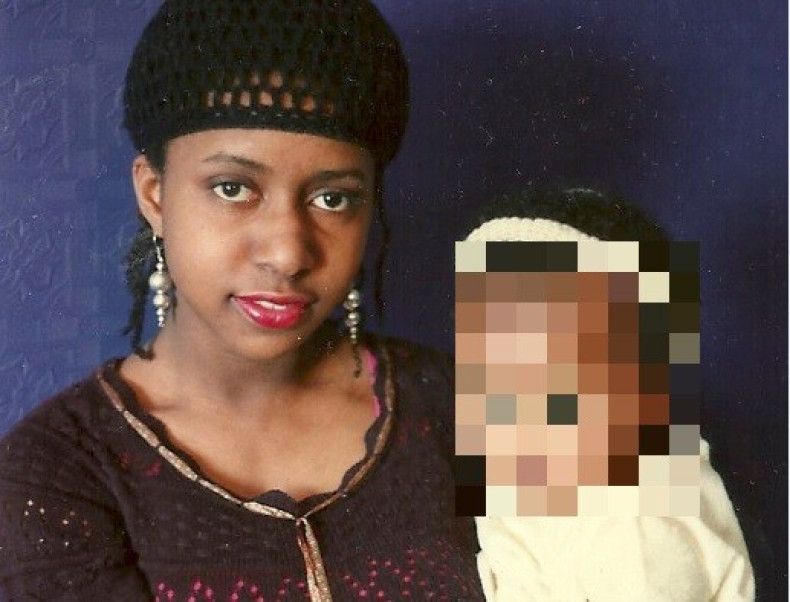 Aziza Kibibi was only eight years old when her childhood was torn apart by sexual abuse, rape and violence at the hands of her father.
To the world Aswad Ayinde was the MTV award-winning music video director who found fame after directing The Fugees' Killing Me Softly video. Behind closed doors, he was a sexual predator who would sneak into her bedroom at night to teach her "how to be a woman".
By the time she reached her teenage years, Kibibi's innocence was a fleeting memory and the little girl once bubbling with hopes and dreams had been replaced by a desperate young woman who had become her father's "girlfriend" and sexual plaything.
On 26 July, 2013, and after 27 years of emotional anguish, Kibibi's nightmare finally came to an end. Her father was found guilty of raping and impregnating her four times and was sentenced to 50 years in prison.
He will start serving the term only after he has finished his 40-year sentence for repeatedly raping another daughter, who also had a child by him.
With her father behind bars, Kibibi now has the harrowing task of rebuilding the life that he stole from her so many years ago.
Stolen childhood
Speaking exclusively to IBTimes UK the now 35-year-old mother opened up about her traumatic upbringing and the aftershocks of the experience that are still rippling through her family.
Kibibi was the eldest child of Ayinde who had moved to Paterson, New Jersey, shortly after marrying his high school sweetheart, Beverley.
The couple spent the early years of their marriage living in a third-floor apartment below her parents in the Eastside Park area.
It was in that very apartment - just metres away from where Kibibi's grandparents lived - that Ayinde started his two-decade campaign of sexual abuse.
"Initially, I didn't know it was wrong," Aziza said of her father's first advances in 1986. "I looked to him for confirmation that what he was doing was okay and he told me it was.
"He made what he was doing to me seem like something special. He made me feel privileged."
By the time she was 10, he had started having intercourse with her regularly and quickly became more aggressive towards her. When she tried to fight him off, he would beat her.
Kibibi believed that her father enjoyed his position of power in the family and would often reinforce "the mental oppression with the physical abuse".
The family, which grew to eight siblings, later moved to a home Ayinde brought in Eatontown in South Jersey. The abuse was unrelenting.
Ayinde continued to reign with an iron fist and isolated his children further from the outside world by home-schooling them. They were only allowed small portions of TV and limited interaction with other youngsters.
By then he had also started molesting Kibibi's two younger sisters. They were aged 11 and 12. But even though he had a number of sexual partners within the family, including his wife, Kibibi remained his favourite lover.
She remembered being chosen to escort him to public events with the Fugees at the height of his fame and being introduced as his "young wife".
"I was in the public eye but I was not his daughter," Aziza said of the deception. "The only thing I could do was stay strong through it and pray that it would end."
More disturbingly he exploited her desire to protect her younger siblings from being sodomised and coerced her into satisfying his ever more outrageous demands.
As a result of the emotional blackmail, she eventually stopped fighting back and allowed him to rape her to stop him subjecting her younger sisters to the same ordeal.
Over the years that followed Aziza gave birth to four children by her father, with all but one of them surviving. Her sisters would also have one child each by their father.
Road to forgiveness
For years she directed her anger and blame at her mother Beverley - who was aware of the abuse her children endured but turned a blind eye.
She has always maintained that she did not go to the authorities out of fear of him.
"I was afraid to ever accuse him of being demented or being a paedophile. I knew the word, but I wouldn't dare use it because it would result in a beating," she said at a pre-trial hearing in 2010.
But her daughter believed that it was mainly shame and jealousy that prevented her mother from seeking help or leaving him. Rather than finding an ally in the woman who gave birth to her Kibibi's efforts were met with anger and resentment.
"There was no refuge at all," Kibibi recalled. "She took on the role of a woman scorned by her husband."
"She saw me as the other woman. So she treated me different.
"I wasn't her daughter for a long period. I was the younger woman that stole her husband."
Kibibi believed that her mother should take responsibility for the part she played in Ayinde's devious scheme.
She recalled one particular day when the family were visiting relatives and her father fell asleep. Despite pleading with their mother to take them away while he slept, she simply told them: " No. We are going to stay."
Kibibi continued: "Now she blocks out a lot of what happened. I am sympathetic to her position but she is responsible as far as I'm concerned. If was in her position my children would come first.
"As a mother myself I would die before allowing what my father did to continue.
"I believe that if she had a second chance she would do it differently.
"I know she is suffering because of what she didn't do in her own mind and I think she is doing her best to make up for it."
Her other siblings have not shown that same level of compassion.
Although it had been suggested that Ayinde was a cultist and sexual interaction with his children was part of a plot to create a pure bloodline, Kibibi described him as sexual deviant who later declared himself a prophet chosen by God.
According to Kibibi, his delusions only metamorphosed after her first child was born. He began researching the royal family and the Egypitians pharoahs.
"He said that because she came out beautiful and she was perfect he understood why royalty inbreeds to keep the bloodline pure. He said he had to do the same," she said.
"He became obsessed."
In 2002 Kibibi thought she had finally been presented with a way out when an anonymous source - later revealed to be her grandmother - tipped off the child protection services.
But social workers' investigations foundered and the case was closed with no action taken. A despondent Kibibi took that as futher proof that "my dad was untouchable".
"In his mind he was not guilty. He believed that if God allowed him to do these things that he knew were wrong then he must be somebody special."
Later that year Ayinde and his wife separated and Kibibi and her sisters moved away from their father. A year later he raped her for the last time.
But it would not be for another three years that the sisters would find the courage to report their father to the authorities. They were reticent partly because they were concerned about the ramifications such a terrible secret would have on their children.
Their decision was ultimately spearheaded by the discovery that Ayinde had fathered more children with other women. His daughters feared that those children would be molested too.
Kibibi was finally able to stand up against her father during his sentencing this year when she delivered an emotional witness statement. He repeatedly lashed out at her, calling her a liar and characterising himself as the victim.
In spite of his inability to accept responsibility for his actions, she could not help but feel pity for him as he was led to his prison cell.
"I was so relieved but at the same time I was conflicted," she said. "He was my children's father. I felt sorry for him.
"But I know he did it to himself. He had plenty of opportunities to do the right thing. And this is how God wants it to be. Everyone should get what they deserve."
The physiological scars that he left behind are still visble in the cracks left in her family. There is still a lot of distrust in her family and they struggle to bond because her father propagated an "every man [sic] for himself" within for household.
Lending her Voice
Today Kibibi lives in East Orange with her children and another son, now five, by her ex-husband.
Her 16-year-old daughter suffers from a metabolic disorder, a result of inbreeding and another child died at the age of nine from a genetic diorder.
Despite the traumas of their conception, Kibibi's devotion to her children is unwavering.
"They are my children. I see them as my children. I look at my children and I don't see him, I see me."
Kibibi regularly updates her blog and is now writing a book about her ordeal, which she hopes to publish. She would also like to start a foundation called Aziza Kibibi (Swahili for "precious little lady") to help educate mothers and daughters on how to cope with the impact of sexual abuse.
If she had found similar support, she said, she would have had the strength to defy her parents and tell another adult that her father was hurting her.
"It is not just fanatics doing this," she said. "It's going on a lot more than we think. I want to dispel any of the urban legends.
"With the help that God has given me to survive all of this I want to help other people in the world."