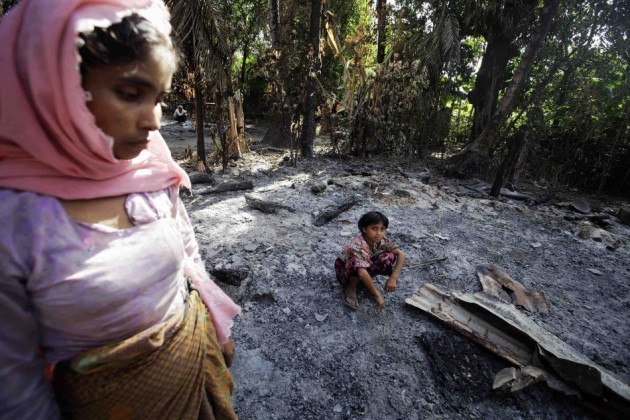 Burmese political icon Aung San Suu Kyi has denied that attacks and killings of Burmese Muslims is ethnic cleansing and told the BBC that the violence was the result of a "climate of fear".
Although she admitted that Muslims had been targeted, she dismissed claims that they bore the brunt of recent violence, despite the fact that over 140,000 Rohingya Muslim refugees are living in refugee camps.
Nobel Laureate Suu Kyi has been widely celebrated as an icon of peace. Yet since her release after 15 years under house arrest in 2010, she has been criticised for failing to condemn violence against Burma's Muslim community.
Stoked by nationalist monks espousing anti-Muslim hate speech, such as the self-styled "Burmese Bin Laden" monk Wirathu, tensions between religious communities are on the rise.
Over the past two years, violence against the persecuted Rohingya minority has left thousands living in desperate conditions in makeshift camps, with hundreds killed and their homes torched. The Rohingya are not recognised as citizens by the Burmese government and are considered one of the world's most persecuted peoples.
Wider unrest regularly spills over into smaller but no less brutal attacks. In March, 20 Muslim students were massacred by a Buddhist mob in the small town of Meiktila as policemen stood by and watched. Five Muslims were killed earlier this month in Rakhine, including a 94-year-old women who was stabbed to death.
Some Buddhists have also suffered in recent bouts of violence, and Suu Kyi drew attention to the "many Buddhists who are in refugee camps" in Thailand, although these refugees have fled persecution at the hands of the government rather than inter-communal tensions.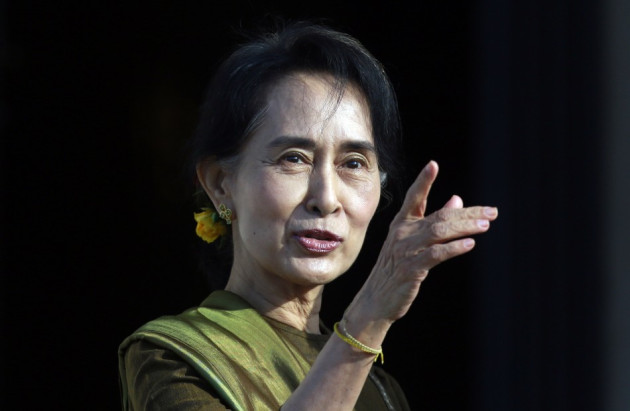 Suu Kyi instead underlined the need for foreign governments to support Burma's transition from military dictatorship to full democracy, and expressed the need for a new constitution.
"People assume too readily that we are on the path to democracy, that we are democratising at a very fast rate, but it is nothing like that at all," she said. "We cannot become a genuine democratic society with such a constitution in place."
She is on a diplomatic tour of the UK where she has met with Prime Minister David Cameron, the Prince of Wales and the Duchess of Cornwall.