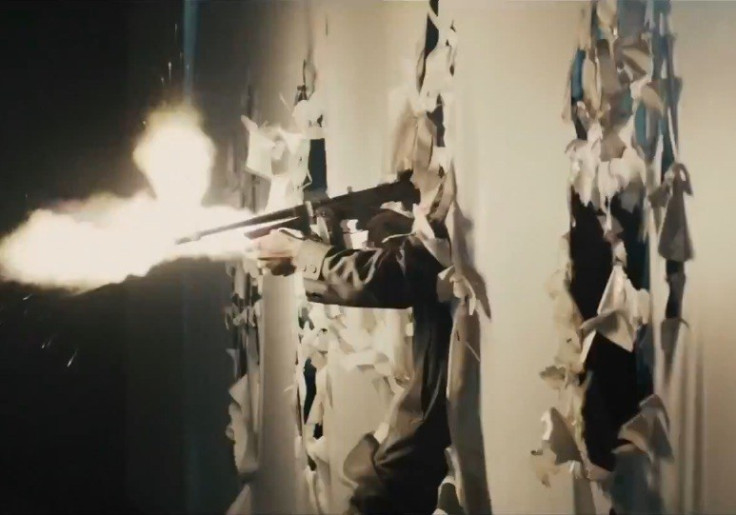 Warner Bros is thought to have decided to re-shoot the big-budget action thriller Gangster Squad to remove a scene that shows cinema-goers being gunned down from behind the screen.
In response to the shooting dead of 12 people and the wounding of more than 50 during a midnight screening of The Dark Knight Rises, in Aurora, Denver, the studio may cut the Gangster Squad scene altogether.
The film is one of Warner Bros' biggest releases of the year. Set in the 1940s and 50s it revolves around an elite LAPD squad, including Josh Brolin and Ryan Gosling, which does battle with the East Coast mafia to keep it out of the city. The gangsters are led by Sean Penn.
In one of the film's most powerful scenes, showcased in the trailer, a team of mobsters open fire on a cinema crowd from behind the screen. Apart from the cinema setting, the scene bears little similarity to the recent attack which saw a gasmask-wearing man, named in court as James Holmes, randomly killing members of the public in the Century 16 cinema auditorium.
Warners, still reeling from the fallout of the slaughter, will excise the offending scene, according to Variety. Warner Bros has refused to comment and it is not known whether any re-shoots would mean the film missing its 7 September release date. The scene is understood to be pivotal to the movie, meaning a decision to remove it would require extensive re-editing and additional filming.
The studio has struggled with the difficult task of showing respect for the tragedy, which has no confirmed link with any film, while continuing to promote The Dark Knight Rises, a release that is crucial to its financial success for the year.
See the original trailer for Gangster Squad, including the cinema scene, below: