Australia Asylum Seekers Lost at Sea after Boat Sinks
45 migrants rescued but 100 still missing as smugglers' boat sinks off coast of Indonesia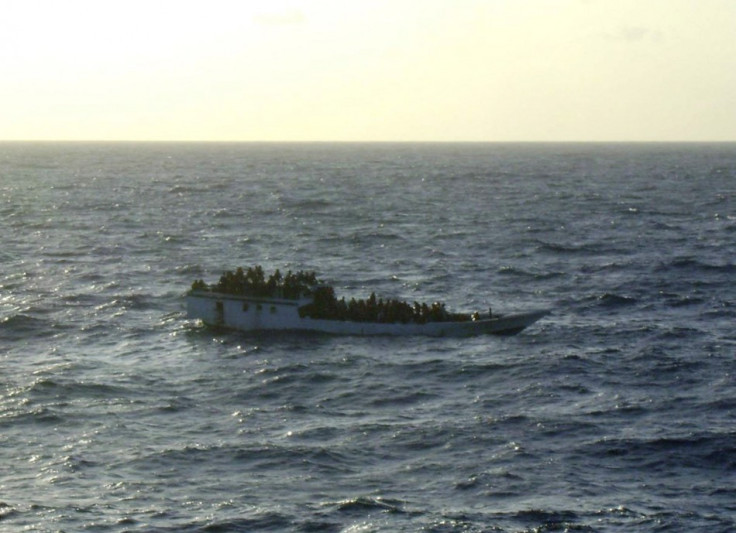 About 100 asylum seekers are missing at sea after their wooden fishing boat is believed to have sunk off the Indonesia coast on its way to Australia.
Alerted by a distress call saying that a boat carrying 150 people had engine trouble 45 miles (75km) southwest of Java, Australian and Indonesian authorities and some commercial boats went into action, pulling 45 migrants to safety.
Six of the survivors, all of Afghan nationality, were rescued by the crew of a container ship, APL Bahrain, after being in the water for almost 24 hours.
Captain Manuel Nistorescu said he was about to call off the late-night search when he heard voices crying for help coming from the waters.
The survivors were all in good condition but many other victims, including women and children, could be seen in the water and were believed to be dead.
The Australian navy rescued 16 people and another 23 were saved by merchant vessels but authorities could not find the missing boat or confirm the number of passengers still missing.
"We have grave fears for a lot more,'' Australia's home affairs minister, Jason Clare, said.
''The search and rescue operation will continue with the focus on recovering survivors,'' said the Australian Maritime Safety Authority.
Survivors have been taken to Merak, Indonesia, for medical attention.
It is believed that the asylum seekers were trying to reach Christmas Island, off Java's southwest coast. It is Austrlian territory and is a frequent target of migrants.
Australia is bringing in tougher deportation rules in September. "People smugglers are running a closing-down sale" to beat them, said Clare.
The Australian government has reopened offshore processing camps for asylum seekers in Nauru and Papua New Guinea but the move was criticised by humanitarian organisations.
Refugee protection
"[We are] appalled by the introduction of new asylum laws which sacrifice the protection of refugees in favour of deterrence. Punishing people for seeking safety is the hallmark of Australia's new offshore processing regime, which will severely undermine the country's ability to further refugee protection in the Asia-Pacific," Amnesty International said.
Holding refugees in limbo keeps them "out of sight, out of mind," said Graham Thom, Amnesty's refugees spokesperson.
"Australia again seeks to shunt desperate boat people to remote camps, perhaps for years, to punish them for arriving uninvited by sea," said Bill Frelick, refugee programme director at Human Rights Watch.
Australia said it would increase the number of refugees accepted to 20,000 a year, up from 13,750.
More than 1,900 people arrived in Australia in August alone - the highest monthly tally recorded.
More than 9,800 asylum seekers have arrived in Australia in 2012 but at least 300 have died en route.
In 2011 there were 4,565 asylum seekers.
© Copyright IBTimes 2023. All rights reserved.